04/05
Mixed Use
LIVE-WORK-PLAY AT ITS FINEST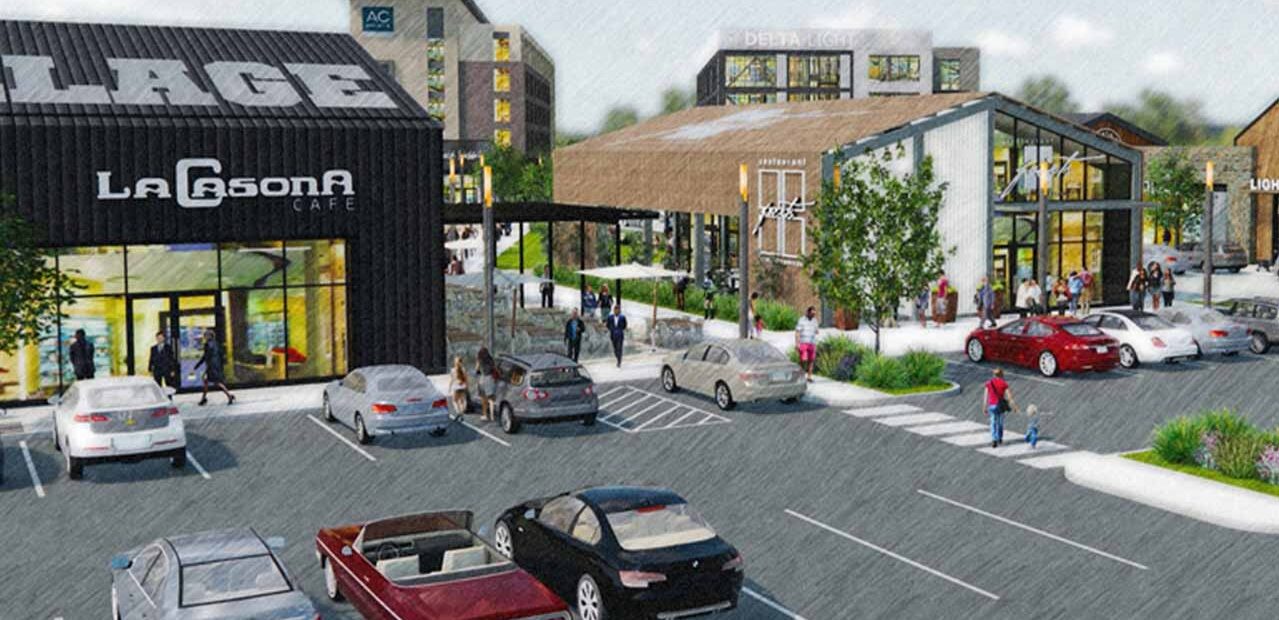 We are passionate about creating mixed-use developments that add vitality and create a true sense of belonging to the communities they serve. Our signature mixed-use developments often encompass historic preservation of century old and iconic stone buildings, preservation of open lands, repurposing of functionally obsolete office and lab buildings. The economic boost that we bring to the areas we serve is accentuated through the new residential, hotel, and retail offerings that blend elegantly with their countryside surroundings.
THE EQUUS DIFFERENCE
APPLYING INNOVATIVE STRATEGIES TO PLANNING & REDEVELOPMENT
COLLABORATING WITH KEY PARTNERS & STAKEHOLDERS
CREATING A TRUE SENSE OF BELONGING
Ellis preserve
Creating Community, Enriching History
Ellis Preserve celebrates the life, legacy, and philanthropy of Charles Ellis, Founder of Ellis College for Girls which was established on our campus from 1922 to 1977. Ellis built his fortune in the horse drawn streetcar business in Philadelphia and left that fortune to endow the creation of a school for fatherless girls.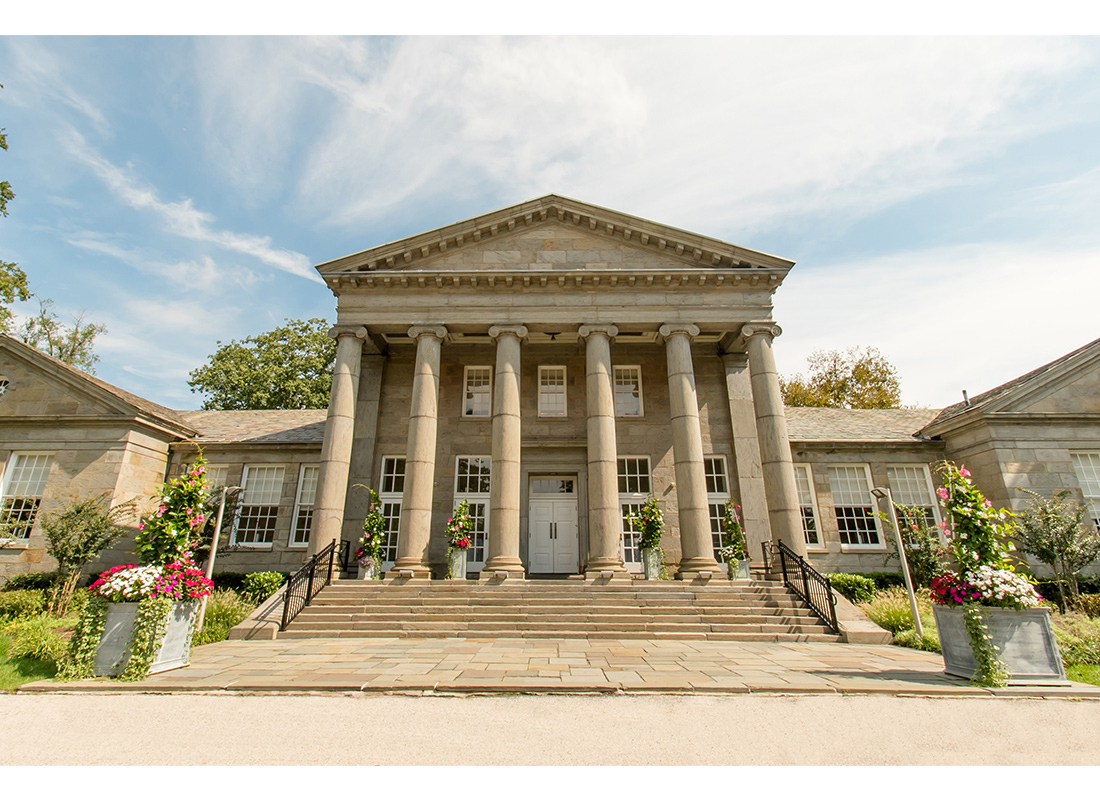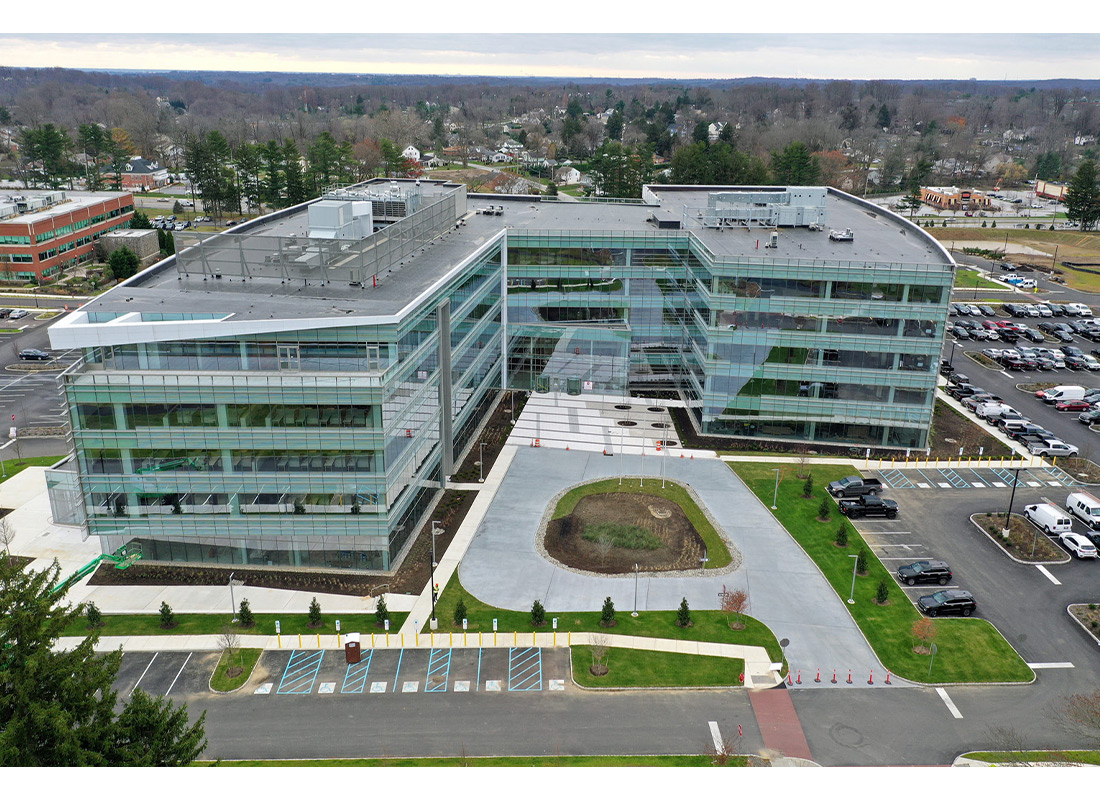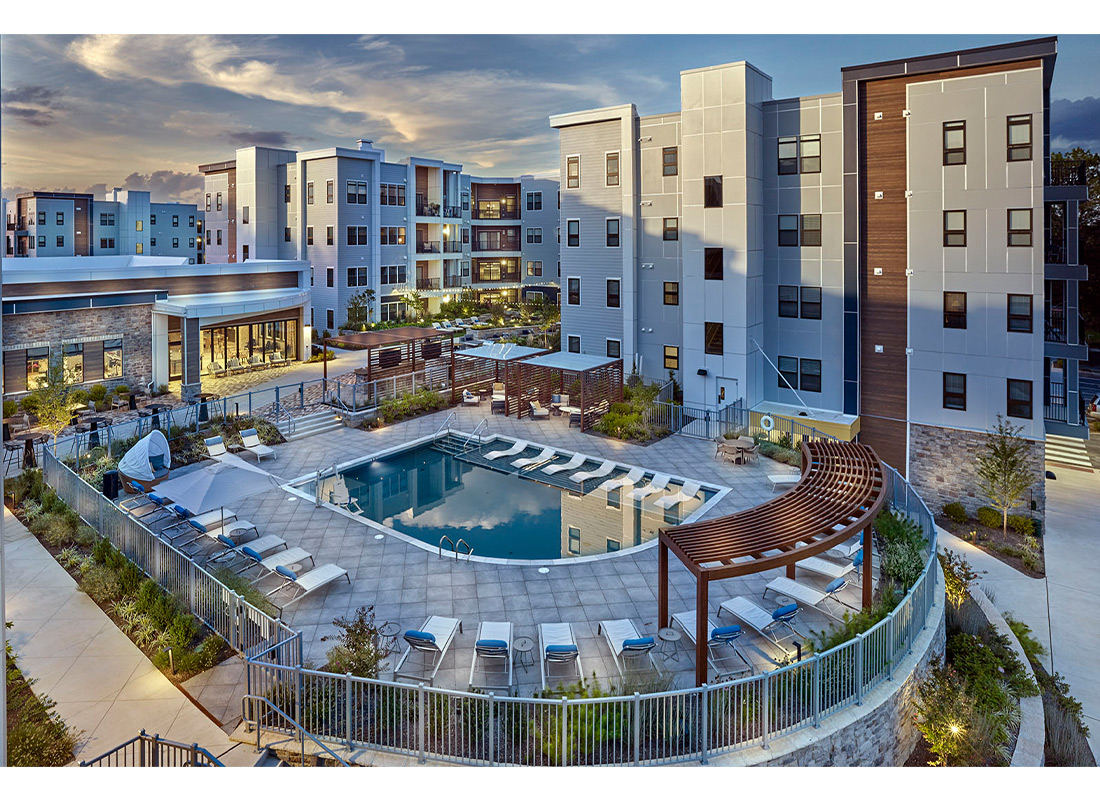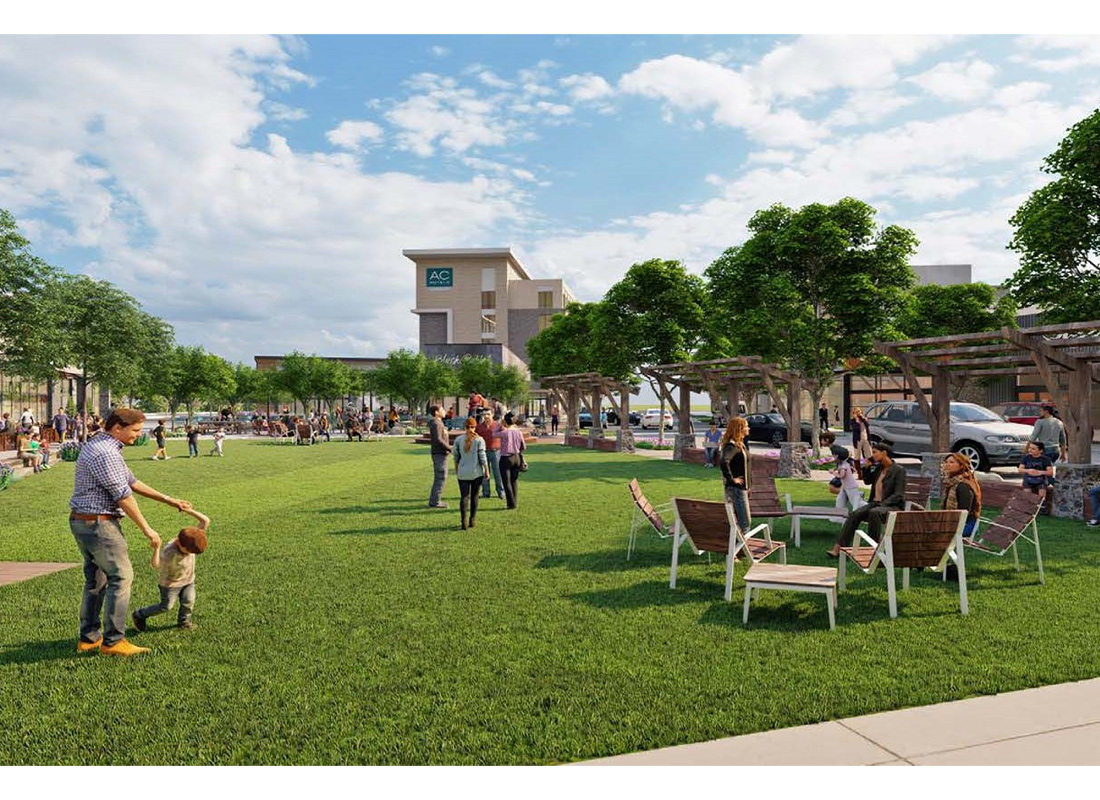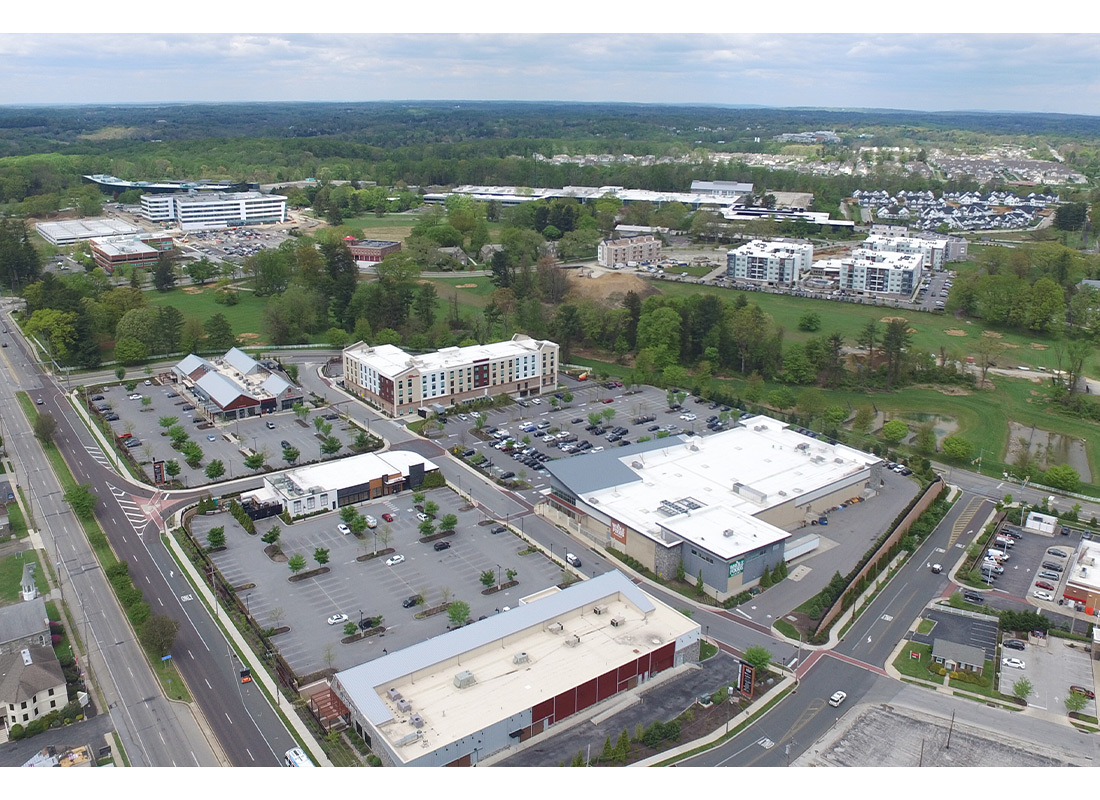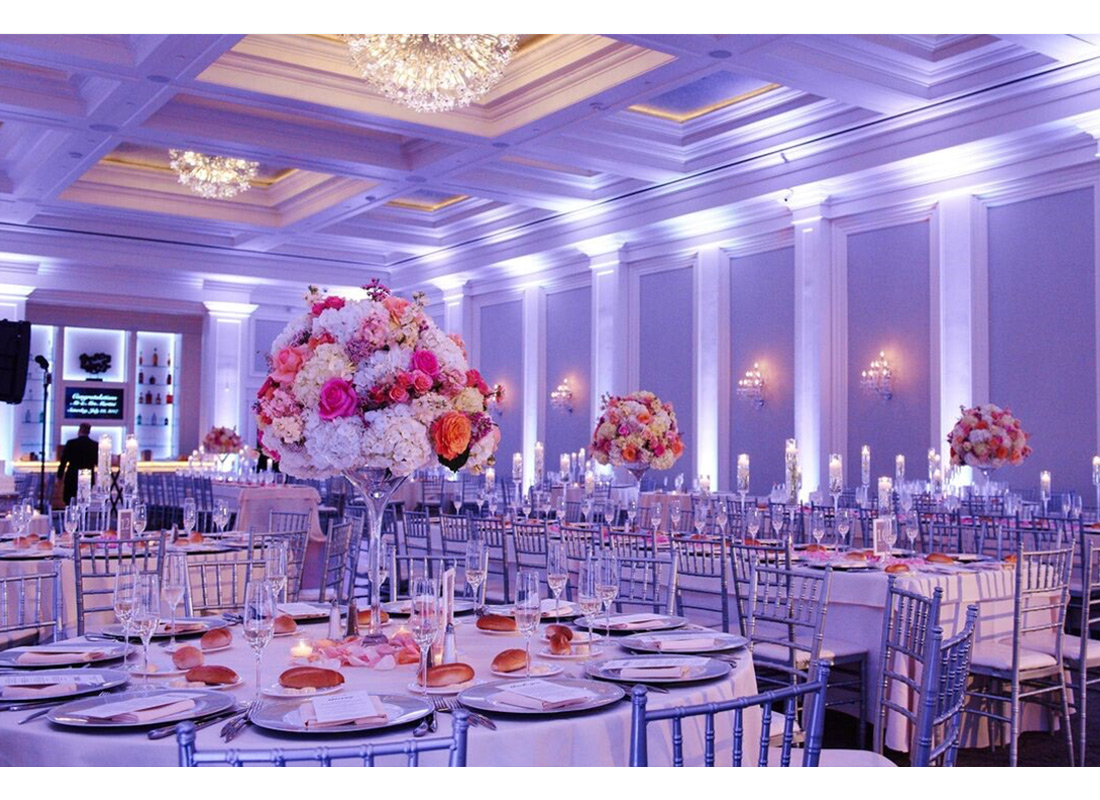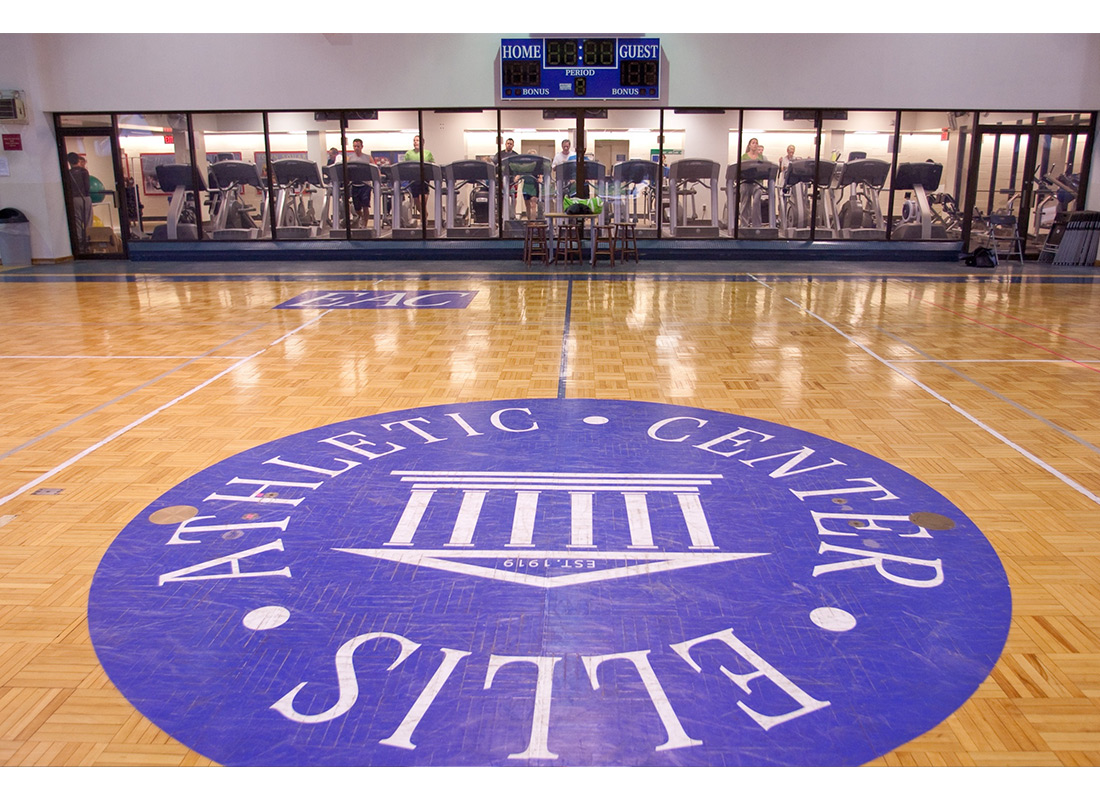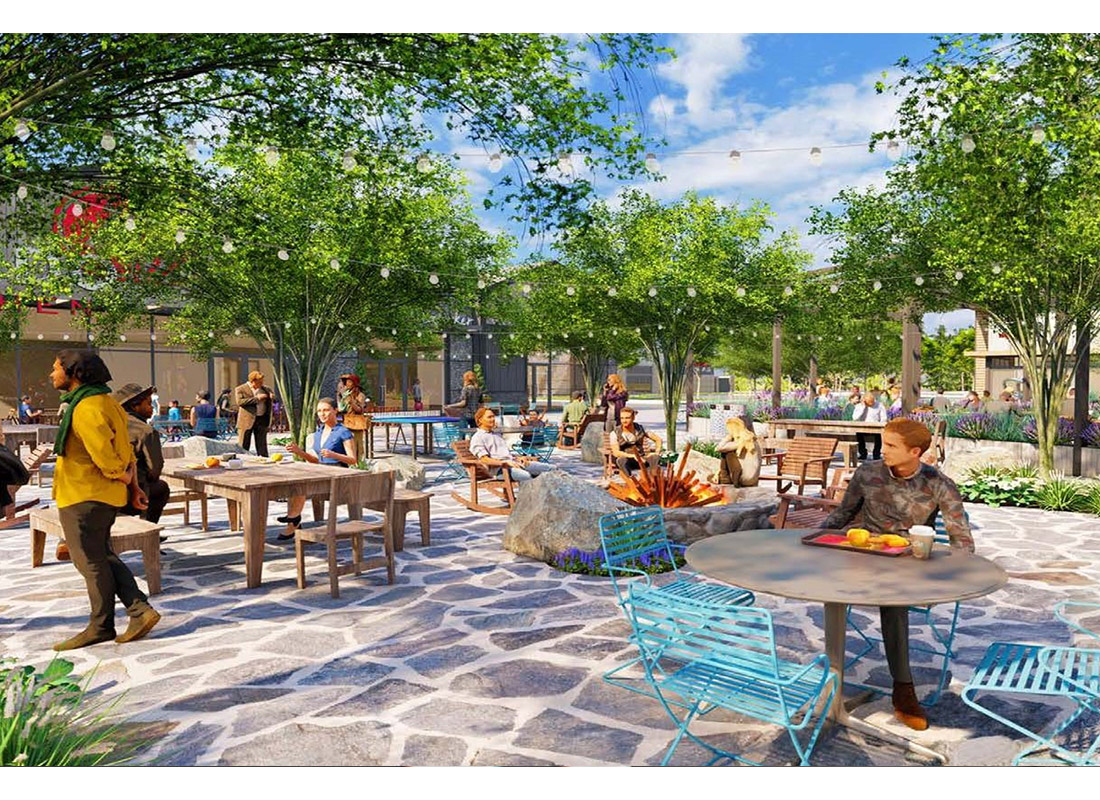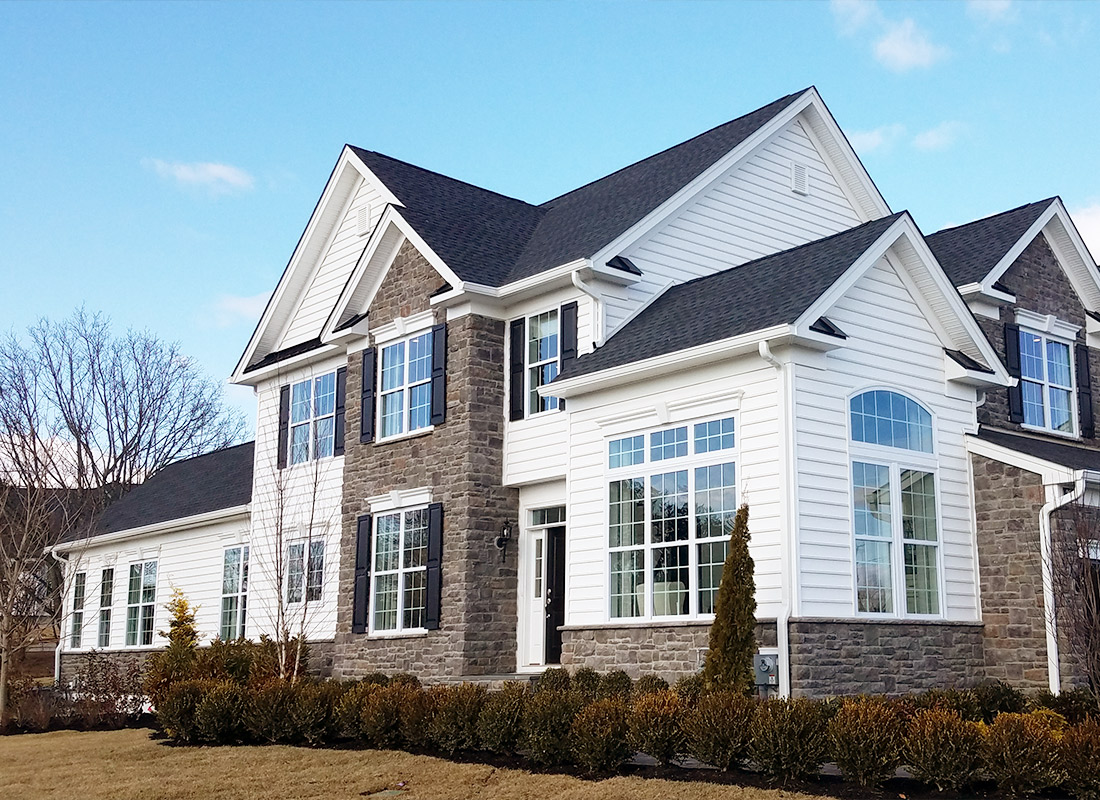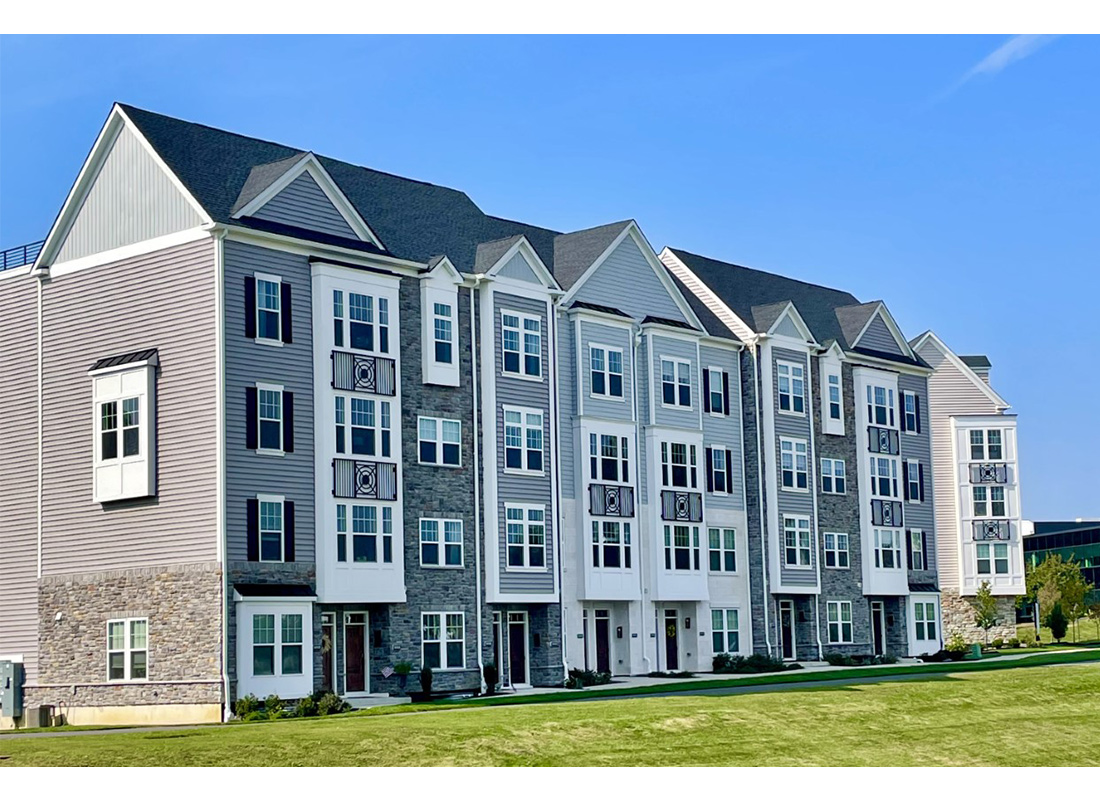 VISION AND RESTORATION
Equus Capital Partners acquired the former Ellis School in 2004 and immediately began executing its vision for the newly established "Ellis Preserve." The property was becoming functionally obsolete and some of its most interesting attributes, including the historic buildings and trees had not been nurtured. We were immediately excited by Ellis's unique history, architectural beauty, and campus layout. We were able to see that with some special attention, the campus had enormous potential to provide a distinctive, integrated campus for offices, retail, residential, and community use. This work is still in progress today.
EQUUS' REAL ESTATE LABORATORY
Every aspect of commercial real estate practice has become a reality at Ellis Preserve:
Community planning, approval, and development management
Highway creation and road improvements
Historic building preservation and open space conservation
Repurposing of functionally obsolete office and lab buildings
Single and multi-family residential development
Ground up Trophy Class and Medical office development
New retail, shopping, and amenity creation
Hotel development and operation
Restored manufacturing and laboratory facilities
LEED Certification and energy management
Community Involvement — Fire House construction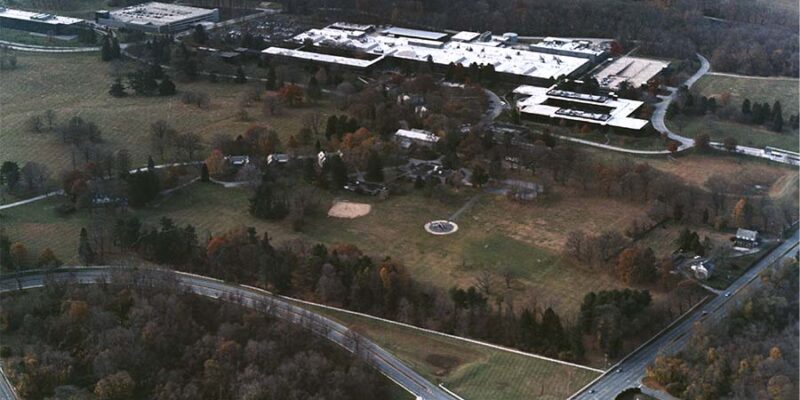 Acquisition
Ellis Preserve at acquisition (2004) – an underutilized corporate campus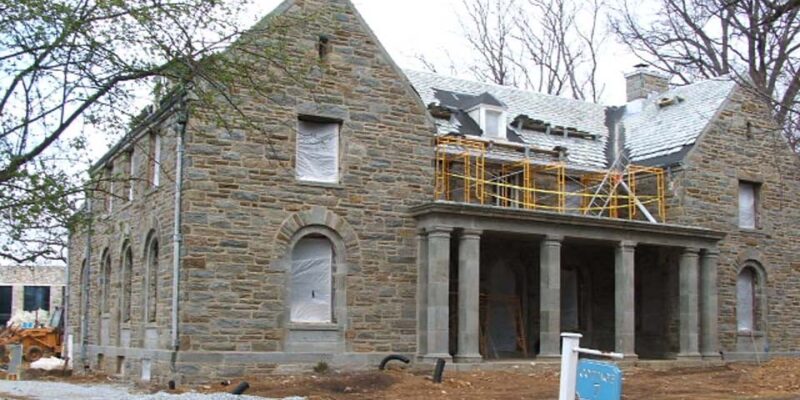 Historic Preservation
Carefully preserving history with historic dorms made into a boutique office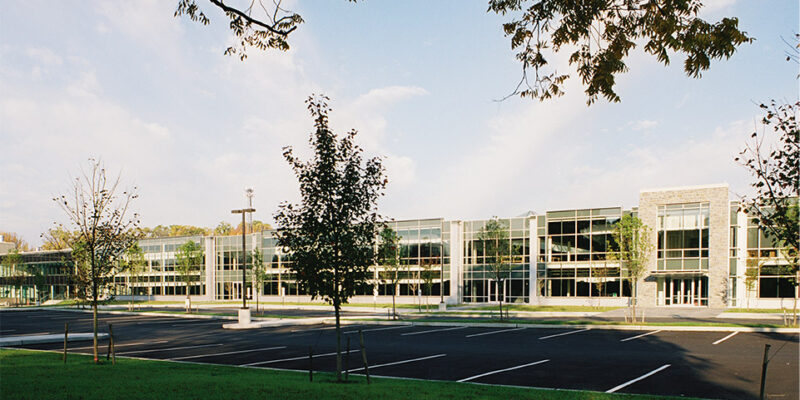 Modernization
Full transformation into class A office (2006)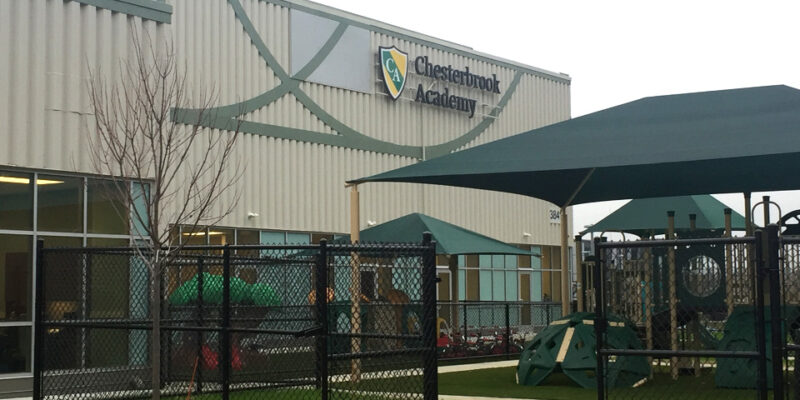 Adaptive Re-use
Chesterbrook Academy campus amenity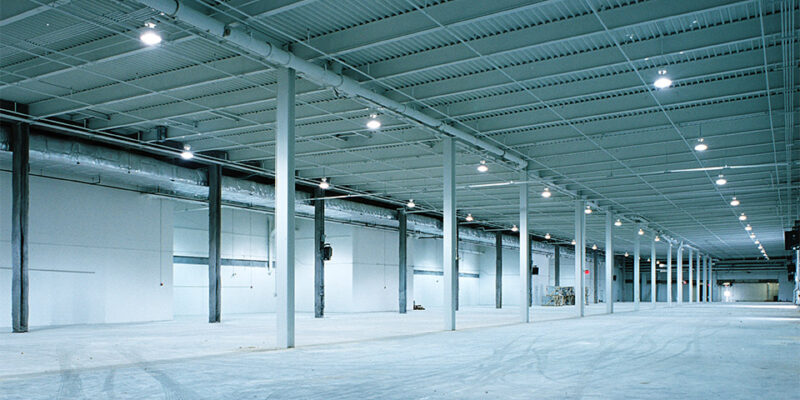 Class A Warehouse
Light manufacturing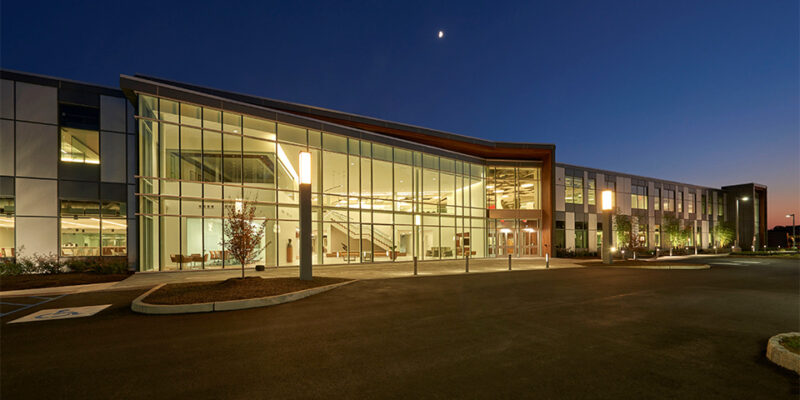 Sunoco Headquarters
Relocation of Corporate Headquarters to Class A office product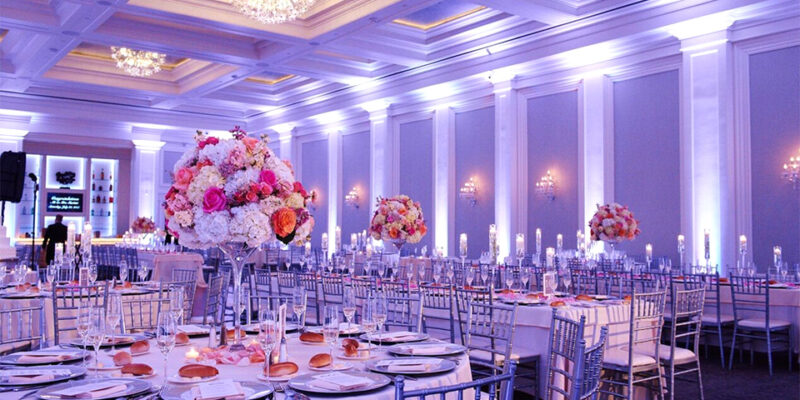 The Ellis Ballroom
Massively renovated historic auditorium to a luxurious event venue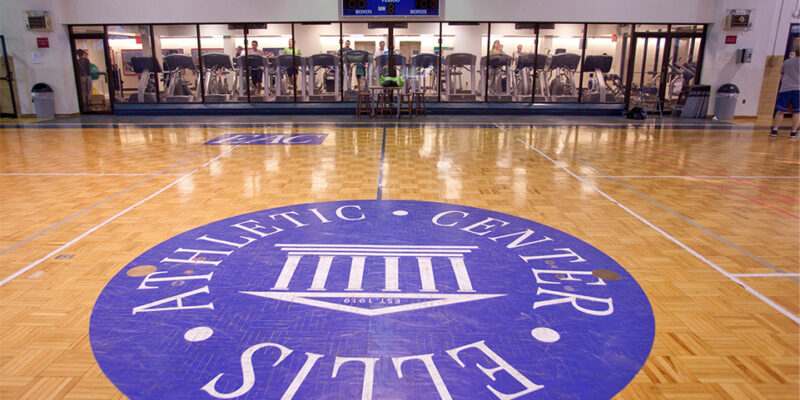 Ellis Athletic Center
Adaptive Re-use to an active multi-faceted fitness center for the campus and local community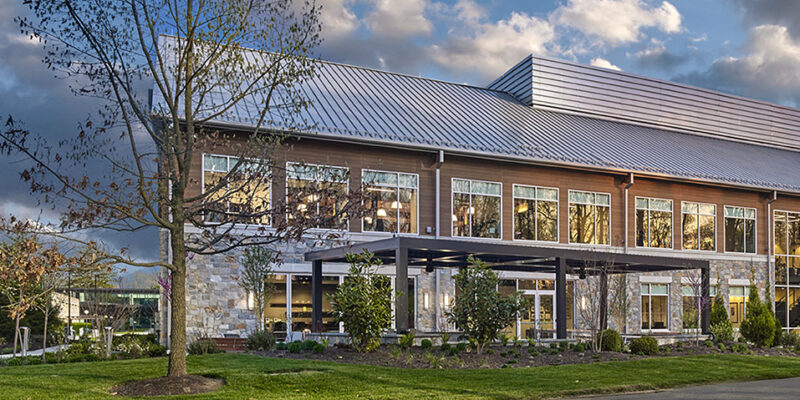 Equus Headquarters
Completed in 2018
The future
The final addition to the Ellis Preserve Community will include more than 78,000 SF of destination dining, and entertainment venues, a 16,000 SF wedding and conference center, a 140 room Marriott AC hotel, "The Harrison" offering 200 additional Madison Ellis Preserve luxury apartments, 63 'Urban Style' Townhomes, and a unique 100,000 SF, 5-story Mass Timber office building. Once completed in 2023, the elegantly landscaped lanes and walkways of the Village will link all parts of Ellis Preserve in a cohesive network bringing the office buildings, residential neighborhoods, dining/ hotel/ shopping destinations, and amenity locations within walking distance. Steps from a permanently preserved 13-acre open space known as the Charles Ellis Green, The Village at Ellis Preserve will mark the completion of Delaware County's only Live/ Work Play destination that began with an idea more than 15 years ago. Ellis Preserve's unique story is one that represents the finest points of responsible real estate investment and development.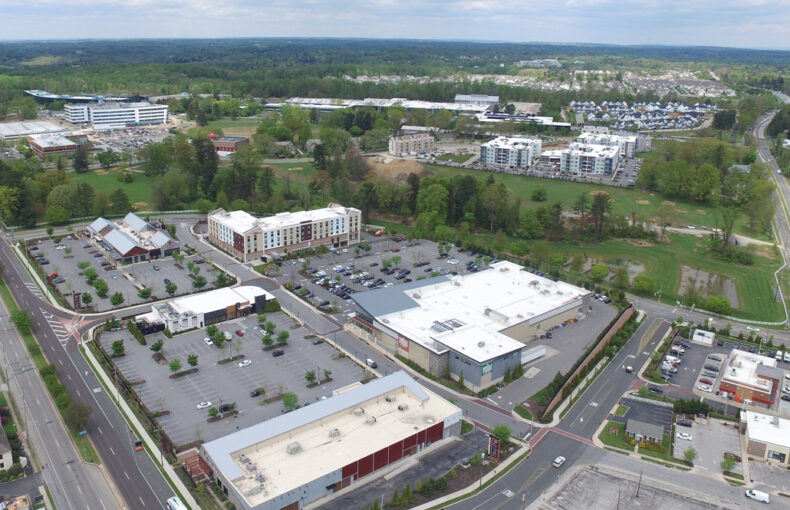 The knitting mills
A New Era of Innovation
Founded by Ferdinand Thun and Henry Janssen in 1906, The Berkshire Knitting Mills was the largest full-fashioned knitting mill in the world. Together with Textile Machine Works and Narrow Fabric Company, this multi-faceted manufacturing enterprise served as a hub of technological innovation and civic pride.
Today, the stage has been set for a new era of revitalization and innovation. Driven in part by UGI Energy Services, Teleflex International, and an all-new Drexel University College of Medicine Branch, the campus has been transformed into a dynamic center for business and technology that will continue to serve our community for years to come.
Additionally, this activity is further fueled by exciting new retail and restaurant amenities, chief among them include Sly Fox Brewery, The Farmhouse Kitchen, Chatty Monks, Say Cheese, Benchwarmers, Bold, West Reading Tavern, The West Reading Motor Club, and Third & Spruce.
the knitting mills past and present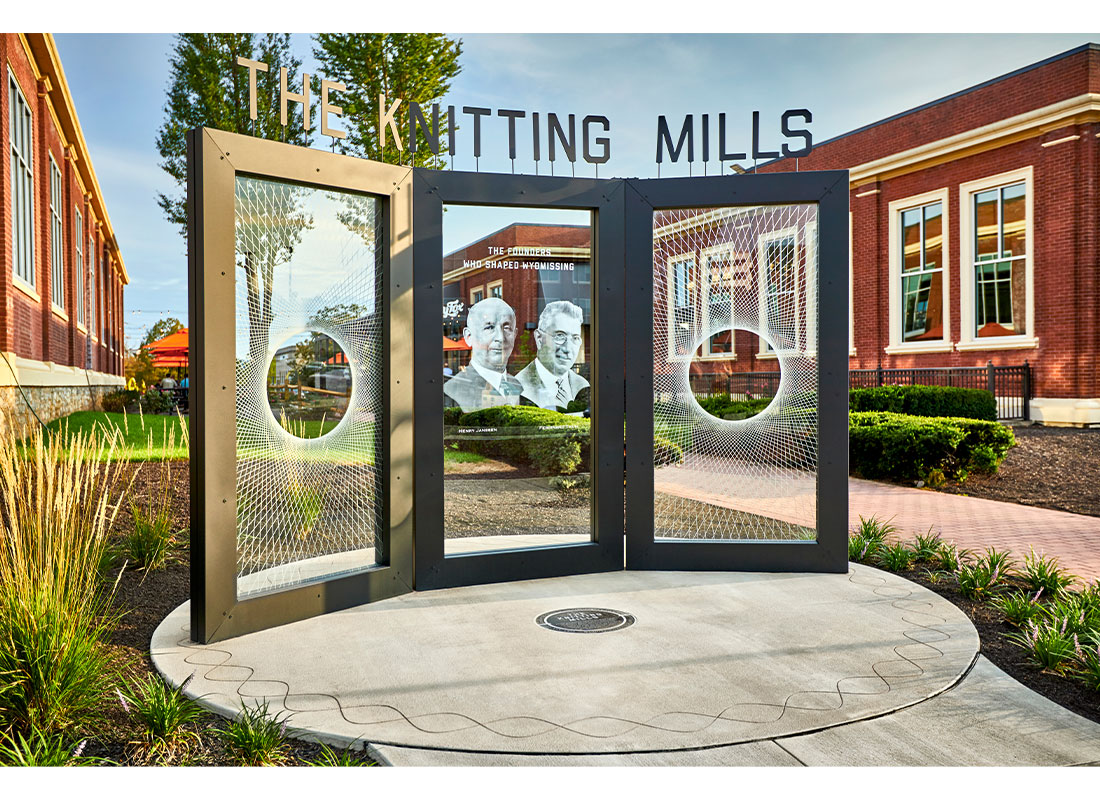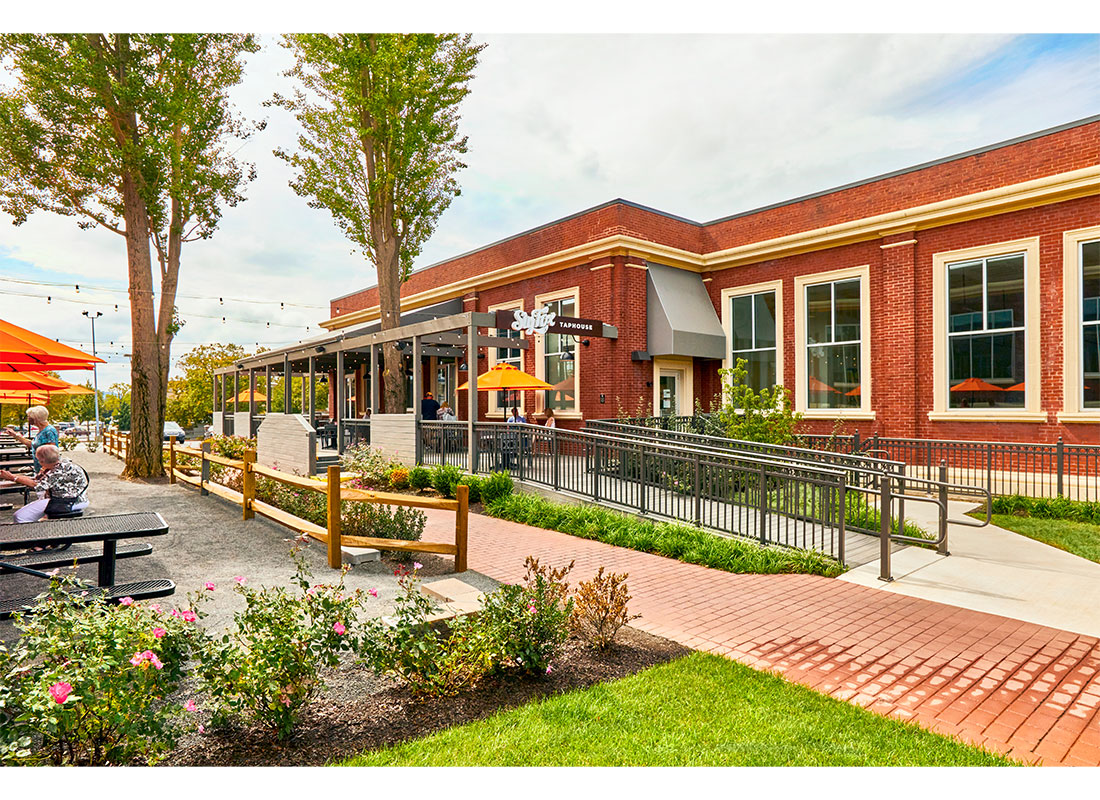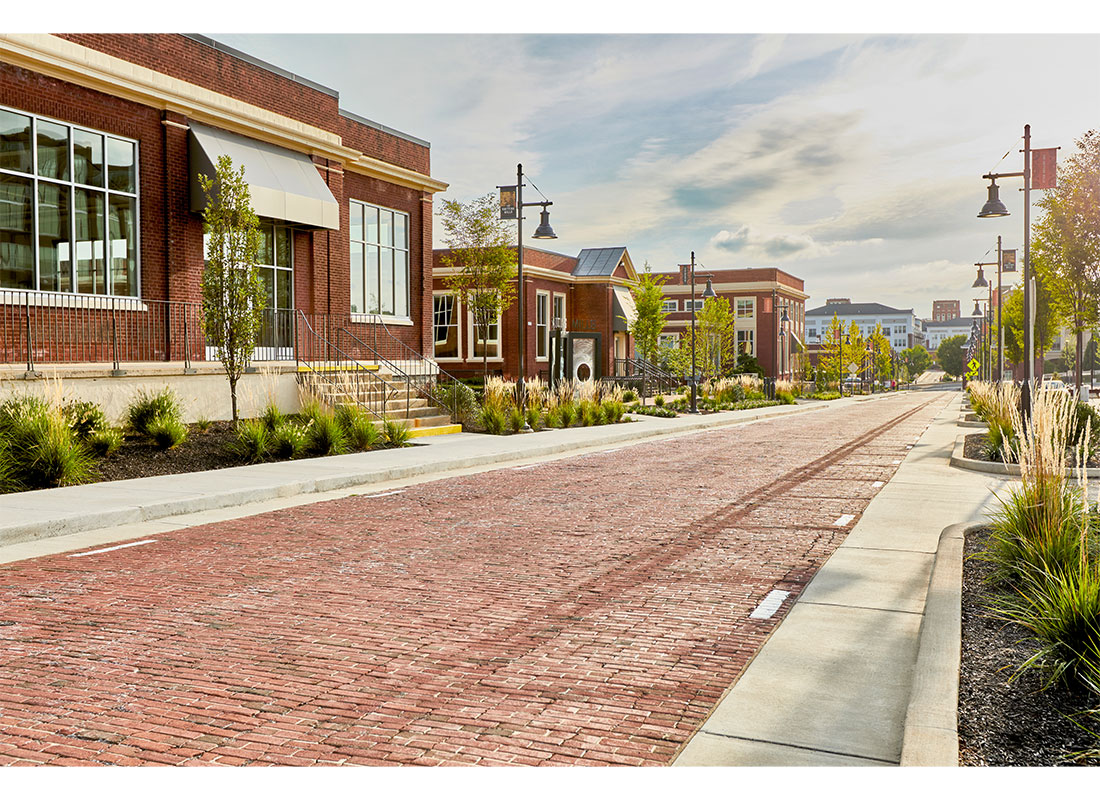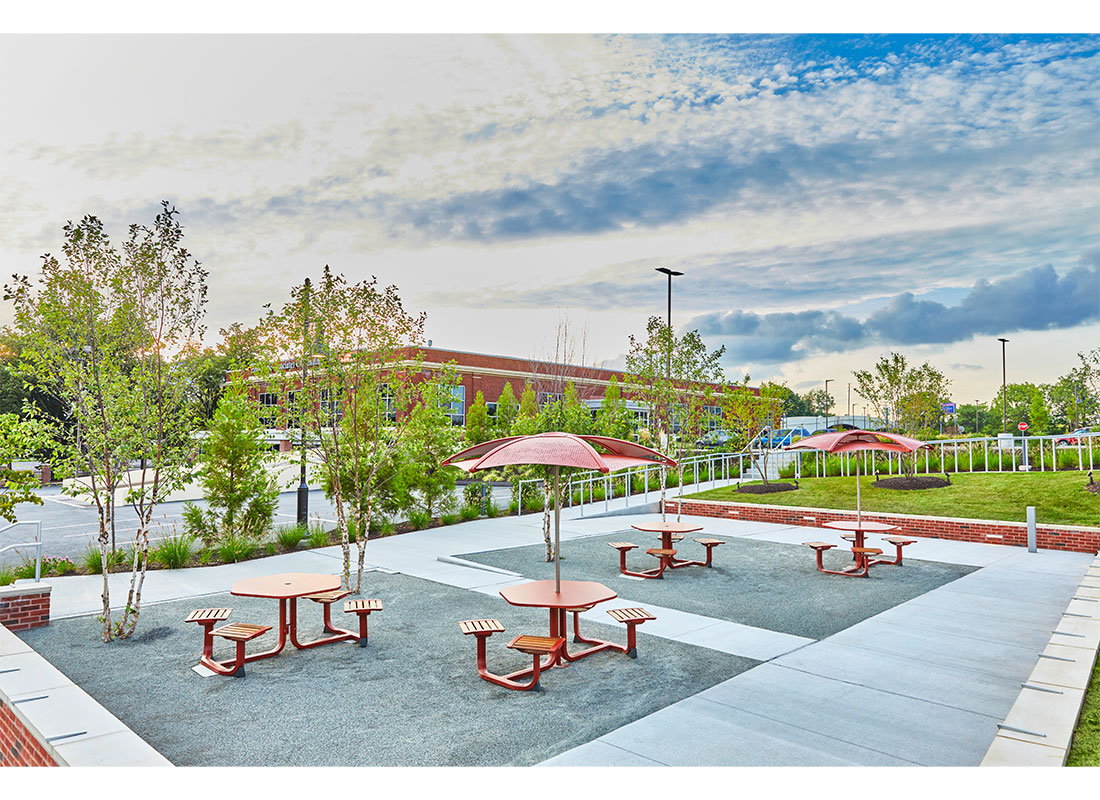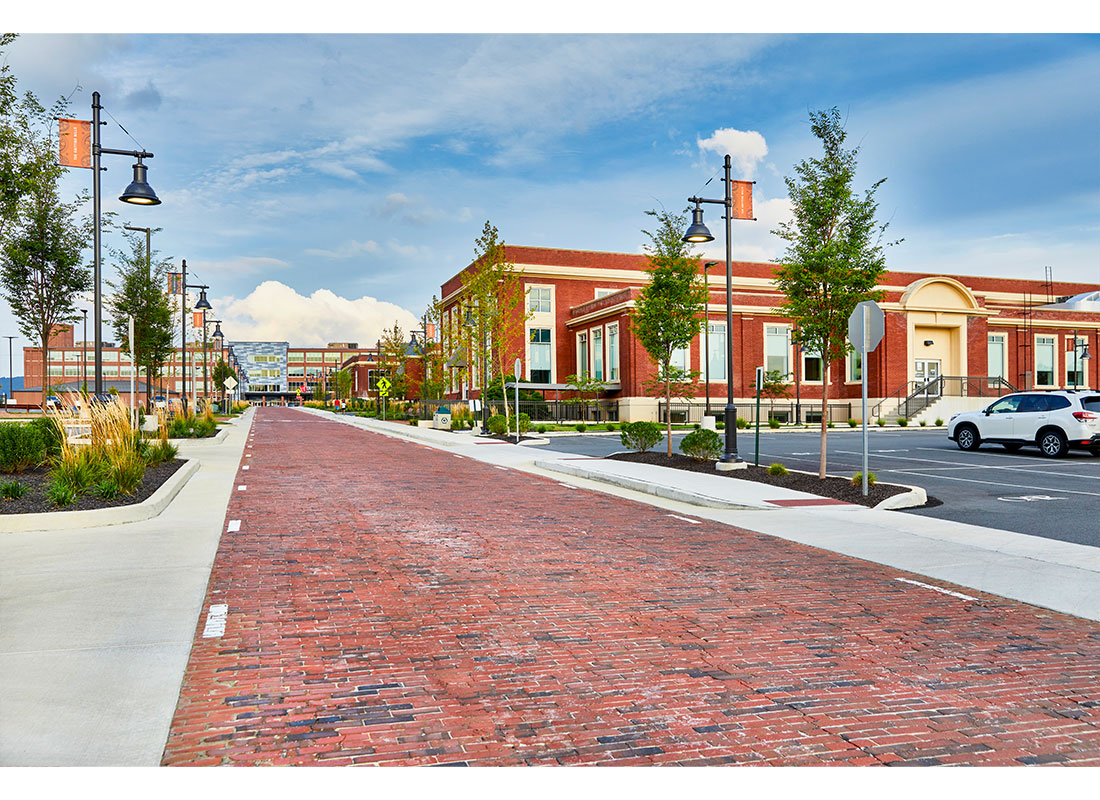 A PORTAL TO THE PAST
Wyomissing Industries, founded by two ingenious German immigrants, Ferdinand Thun and Henry Janssen, opened their first business in 1892. They established and funded the first savings and loan, public library, fire company, public museum, and extensive public and company park system. The public parks, wide streets, and maple trees parks endure today and make Wyomissing Borough a unique and enjoyable place to live. By 1896, Thun and Janssen built the first textile machine manufacturing facility in Wyomissing. In 1906, Wyomissing Industries was created by incorporating its three main businesses: the Textile Machine Works (manufacture of knitting & braiding machines), Narrow Fabric Company (braided products) and Berkshire Knitting Mills (hosiery and fabrics).
By the 1940s, the enterprise spread over 65 acres and had one million square feet under roof plus the largest automated foundry in the country. The Berkshire Knitting Mills was sold to Vanity Fair Mills in 1969. In 1970, VF started an "outlet" store to sell excess inventory, exclusively to VF employees. The discount prices were a big hit with the employees, and sensing an opportunity, VF expanded the operation by leasing space to 3rd party retailers beginning in 1975. By 1988, 51 distinct stores were open and flourishing at the "Outlet Capital of the World." At its peak, over 6 million shoppers a year, many bused in from out of state, visited VF Outlets. In 2016, Equus Capital Partners purchased the Vanity Fair complex and began the reimagining of the site as a modern mixed-use corporate office and retail development.
Equus has retold and memorialized this history through a series of monuments throughout the campus that pay homage to the proud history of the Berkshire Knitting Mills.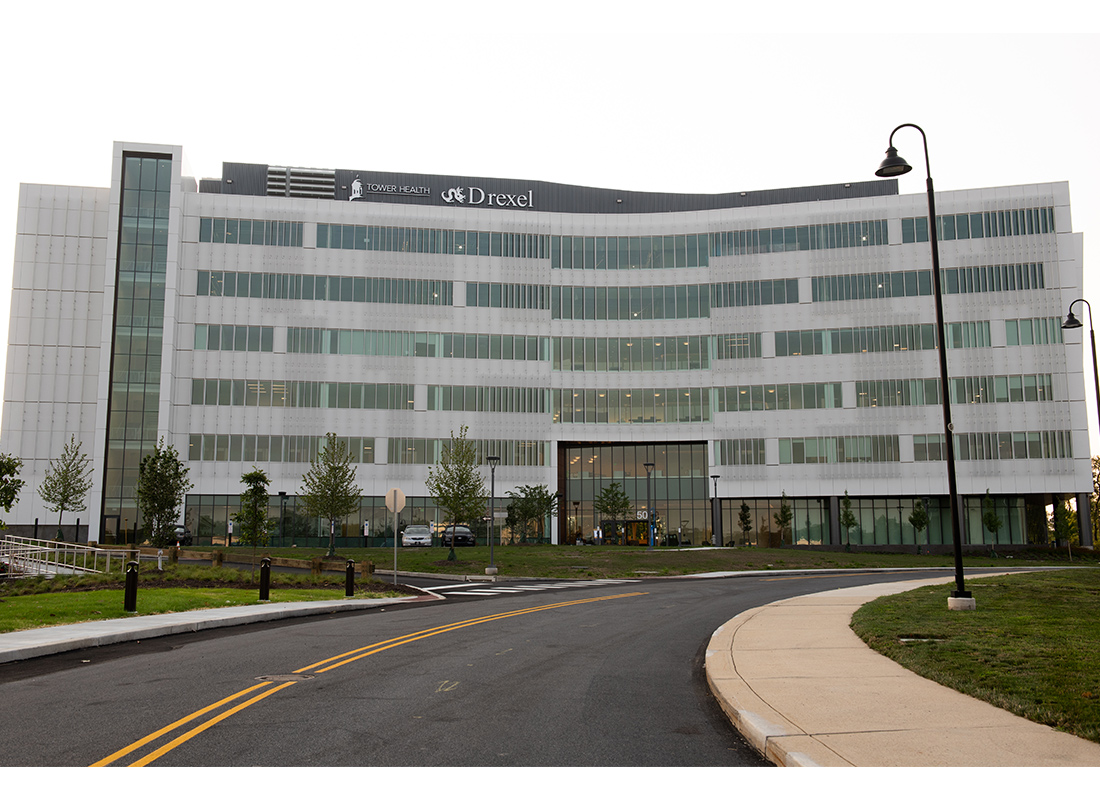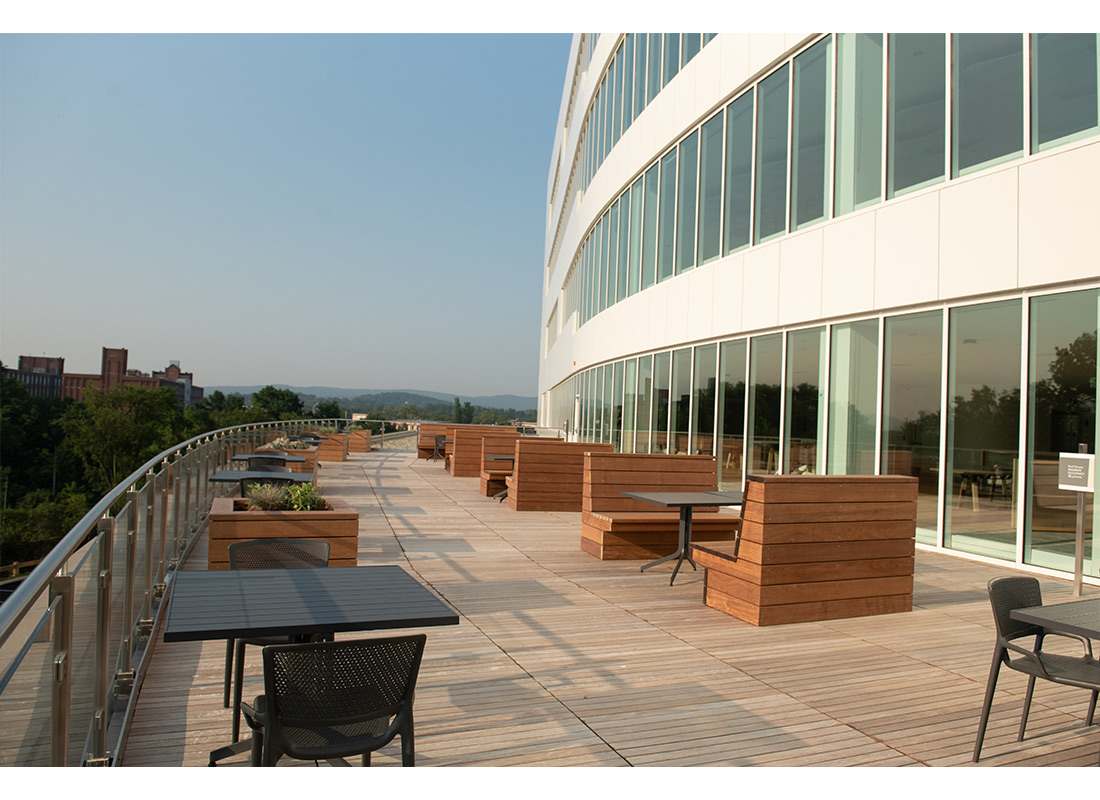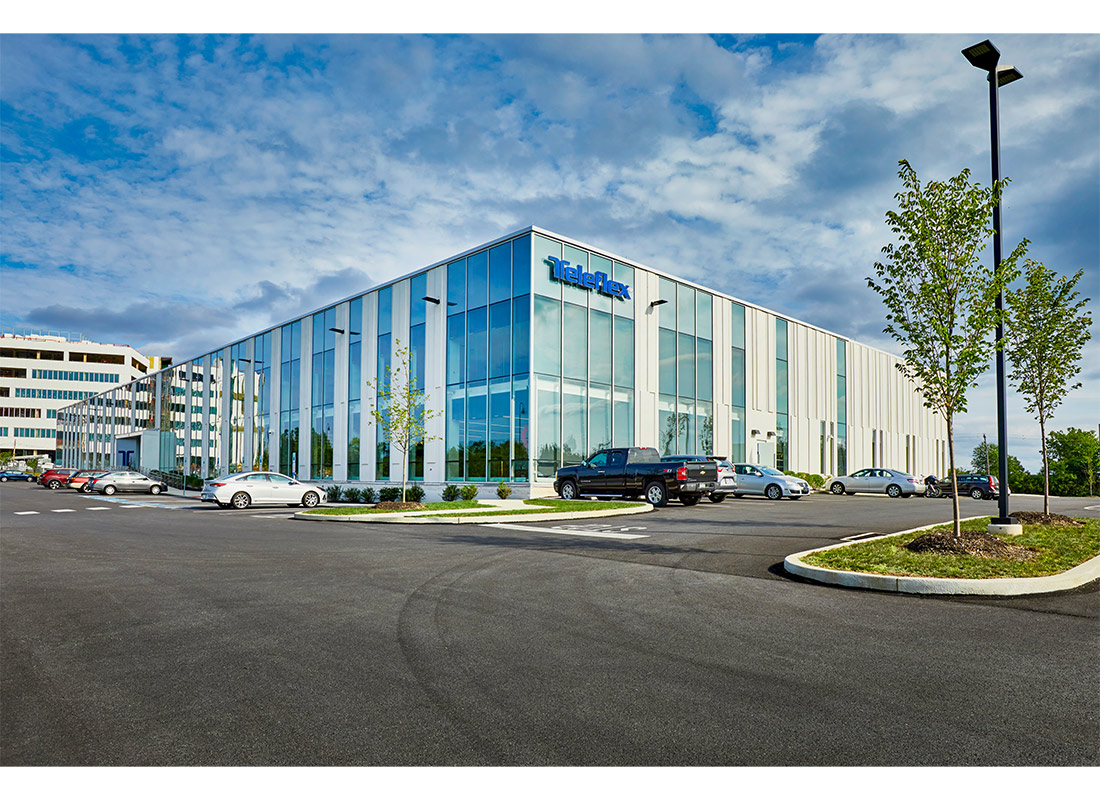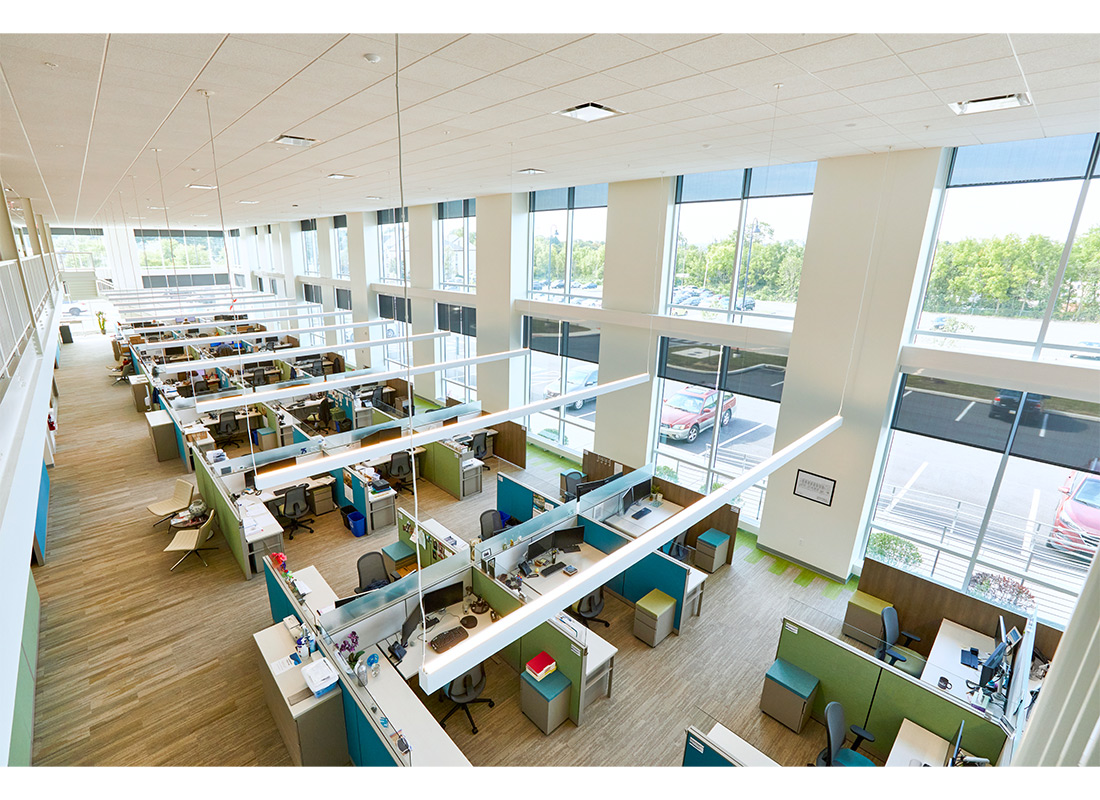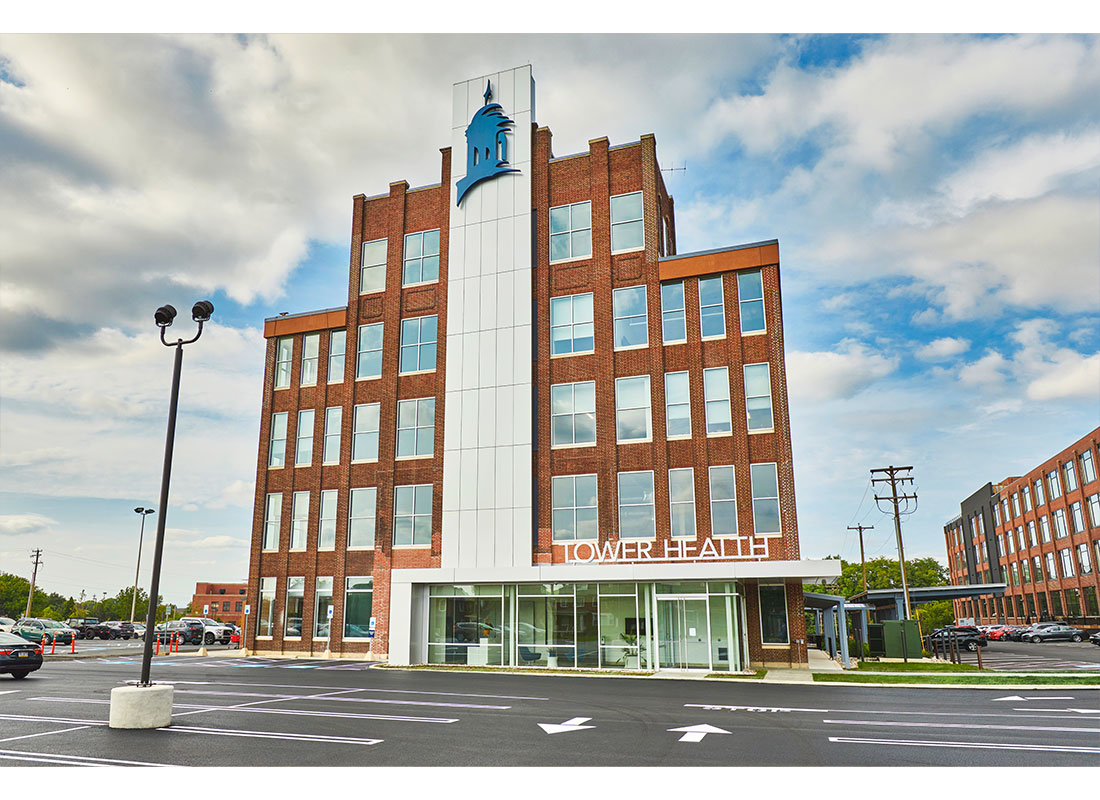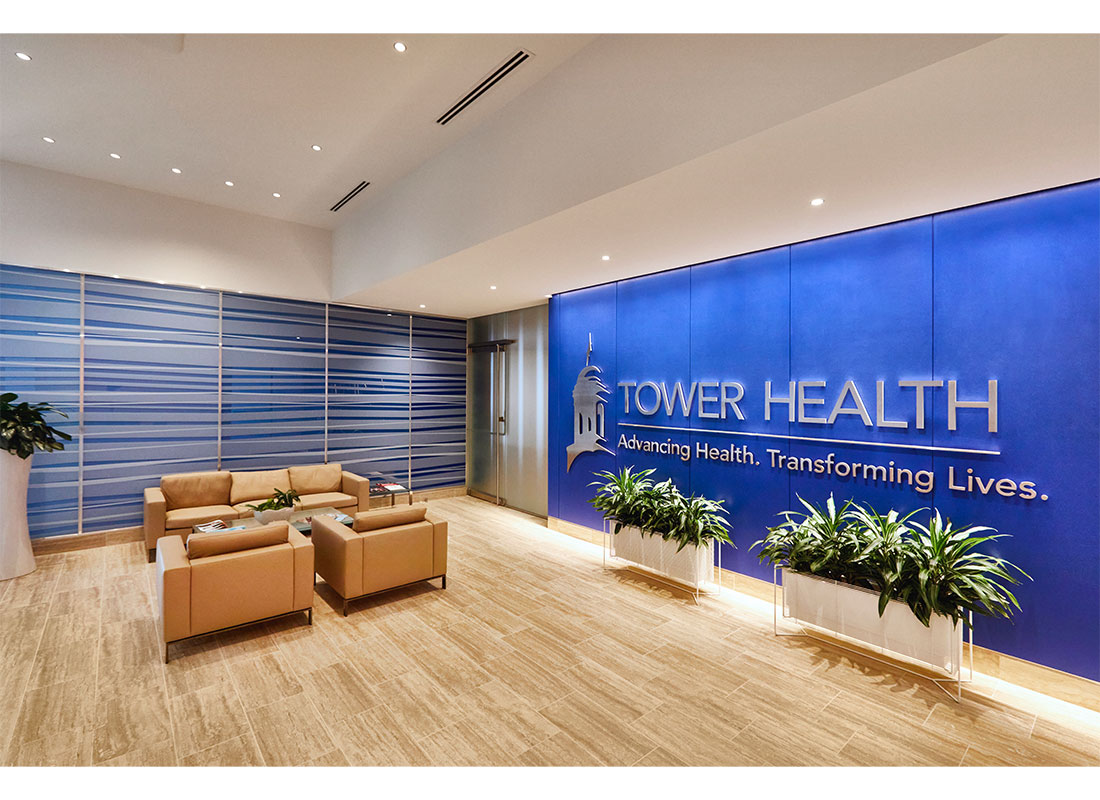 TELEFLEX & TOWER HEALTH: A STORY OF INVENTION AND REINVENTION
The Knitting Mills story is one of invention and reinvention, pioneering innovations that continue to make an indelible impact on the region to this day.
Teleflex, a global provider of medical technology products, purchased Arrow International in 2007. Like so many companies or institutions in Wyomissing, Arrow grew out of the original Wyomissing Industries. What started out in the early 1900s as a manufacturer of cutting edge textile equipment evolved into a full-service medical device company by the late 1900s.
Today, as a subsidiary of Teleflex, Arrow continues to design and manufacture lifesaving hemodialysis, anesthesia, laparoscopic, and vascular catheters and devices. Teleflex made a strategic decision to keep Arrow's Research and Development teams in Wyomissing to capitalize on the existing talent base. The new facility functions as the Teleflex hub for research and design of medical devices with an emphasis on cardiovascular technologies and quality control.
Going back to the 1930s, one of Ferdinand Thun and Henry Janssen's most impactful contributions at the height of the great depression was the donation of 36 acres and subsequent funding that created the Reading Hospital (now Tower Health System). That legacy lives on through the hospital's collaboration with Drexel University, with construction and opening of an all-new College of Medicine branch.
This state of the art medical school — located on the former Knitting Mills foundry site — will attract over 200 medical students from around the world. Additionally, several original Berkshire Knitting Mills buildings house administrative offices for Tower Health and also serve as Reading Hospital's IT and training hubs.
From Teleflex to Tower Health to Drexel University College of Medicine, The Knitting Mills continues to live up to its reputation as a hub of technological innovation.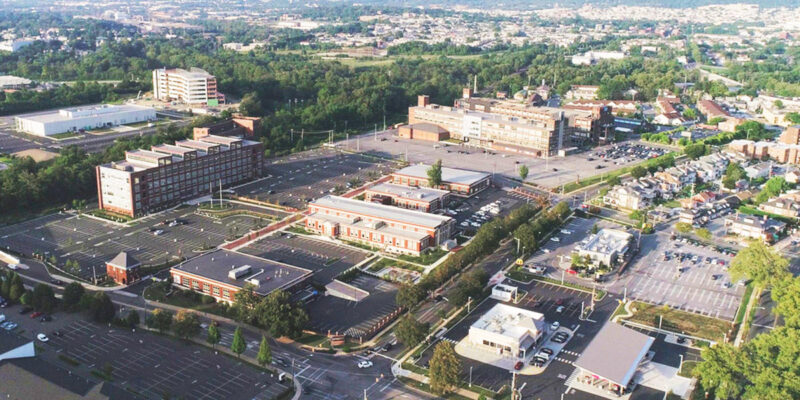 the acquisition
In 2016, Equus Capital Partners acquired the 53-acres and 1,000,000 square feet that was home to the VF Outlet. The property had deteriorated due to the commoditization of the outlet industry and the proliferation of e-commerce.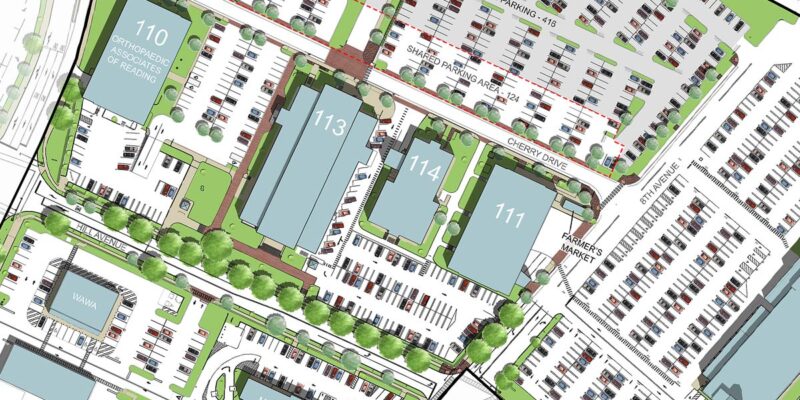 A vision for the future
Equus Capital Partners reimagined the space as a modern mixed use corporate campus. Their focus: preserve the architecture, honor the history of innovation at the site, and capitalize on the "live-work-play" setting established in the early 1900s by Thun and Janssen.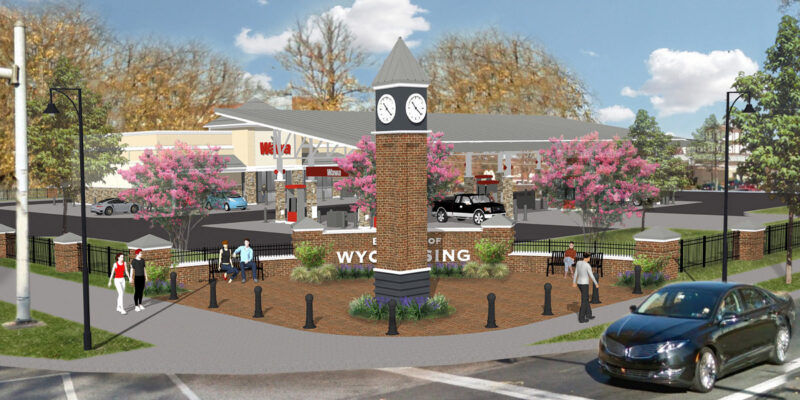 Community engagement
Equus worked closely with local government and organizations to ensure the design integrity was preserved and made their vision come to life.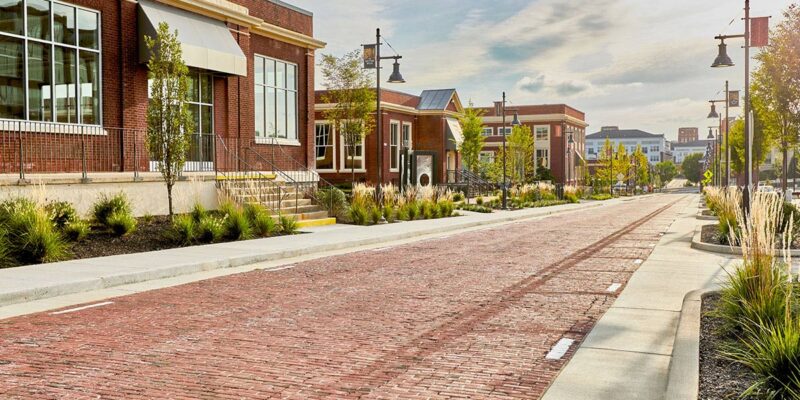 Preserving history
Rebuilding the historic site required careful demolition of some buildings while preserving others for restoration. The adaptive re-use of these buildings accentuate the character and history while introducing modern elements that ensure long-term efficiency.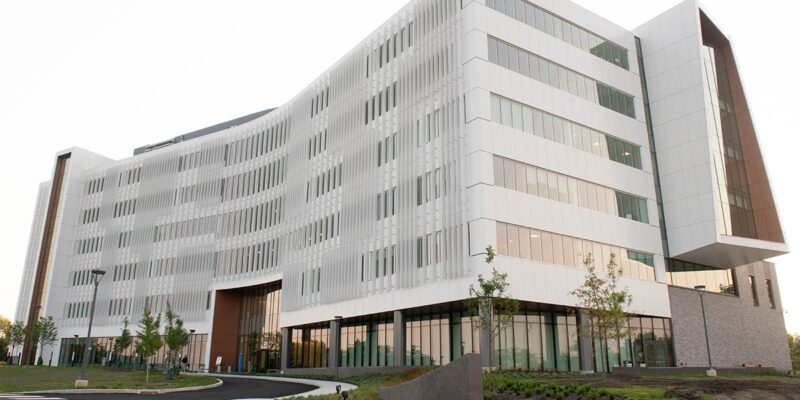 A catalyst for growth
Completed less than 4 years after acquiring The Knitting Mills, the First Phase achieved over 97% occupancy in more than 500,000 sq. ft. of modern office, retail, R&D, and laboratory space. And with Phase Two completed in the Spring of 2022, Equus has constructed over 700,000 square feet of space in this now-thriving center of economic activity in Berks County.