02/05
Built-To-Suit
COMPANY CULTURE: DEFINED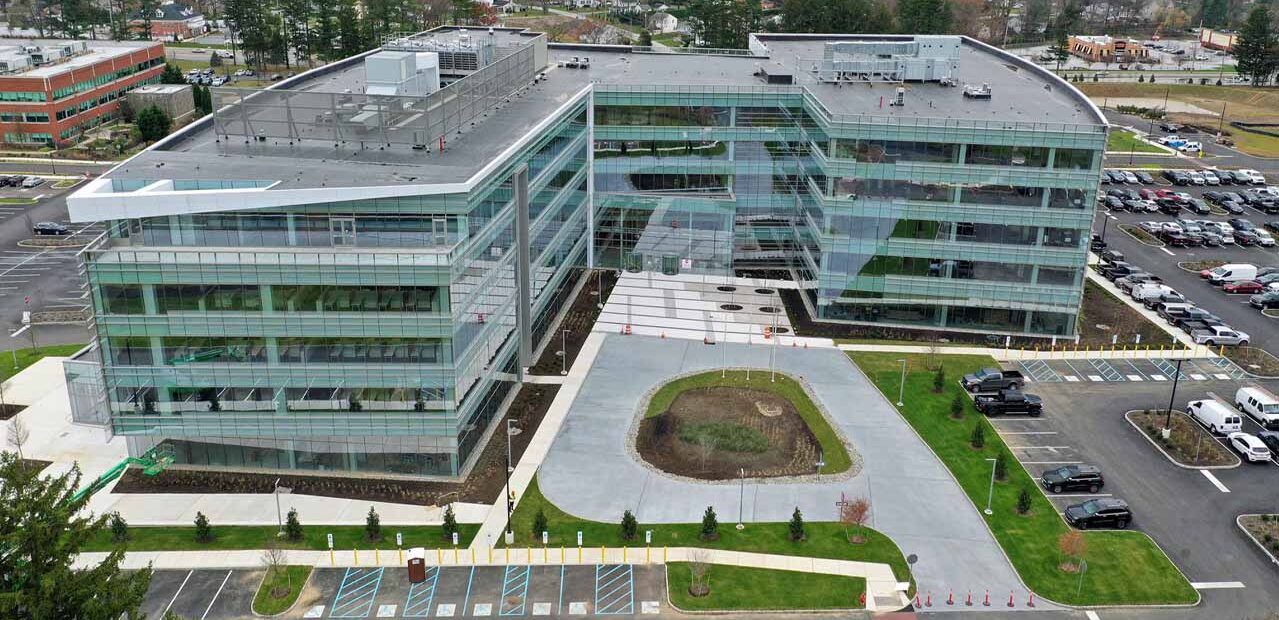 We are passionate about creating thriving mixed-use developments in the communities they serve. Our signature projects have included elements of historic preservation, cutting edge ground-up construction, preservation of open lands, repurposing of functionally obsolete buildings and much more. The ecosystem that we endeavor to create is more than the physical structures of the project and succeeds through the experiences of the people.
THE EQUUS DIFFERENCE
Creating a Partnership with our Tenants
Projects redefining Corporate Identity
Collaborating to hit the Bullseye on Budget and Schedule
COORDINATION IS KEY
We foster an environment for teamwork by managing the flow of information between architects, engineers, general contractors, and project managers — creating an atmosphere in which critical decisions are made quickly and efficiently.
AmeriHealth Caritas headquarters
In seeking a new headquarters location, AmeriHealth Caritas was firmly committed to stay within Delaware County and concentrated on finding the one location that provided the best platform to not only retain their current employees but also enabled the company to attract talented new associates. Execution of the Lease for the AmeriHealth Caritas headquarters at Ellis Preserve in Newtown Square, PA was the most significant transaction to occur in Suburban Philadelphia in 2018. In addition to the immediate construction jobs generated to complete the project, the relocation and expansion of the AmeriHealth Headquarters and the addition of 2,000 workers has delivered significant economic benefits to the local merchant base and the entire community. The property tax revenue generated by the net addition of 378,000 SF of office space will provide long term stability for Delaware County, Newtown Township, and the Marple Newtown School District.
DREXEL UNIVERSITY COLLEGE OF MEDICINE
This state of the art medical school — located on the former Knitting Mills foundry site — will attract over 200 medical students from around the world. Additionally, several original Berkshire Knitting Mills buildings house administrative offices for Tower Health and also serve as Reading Hospital's IT and training hubs.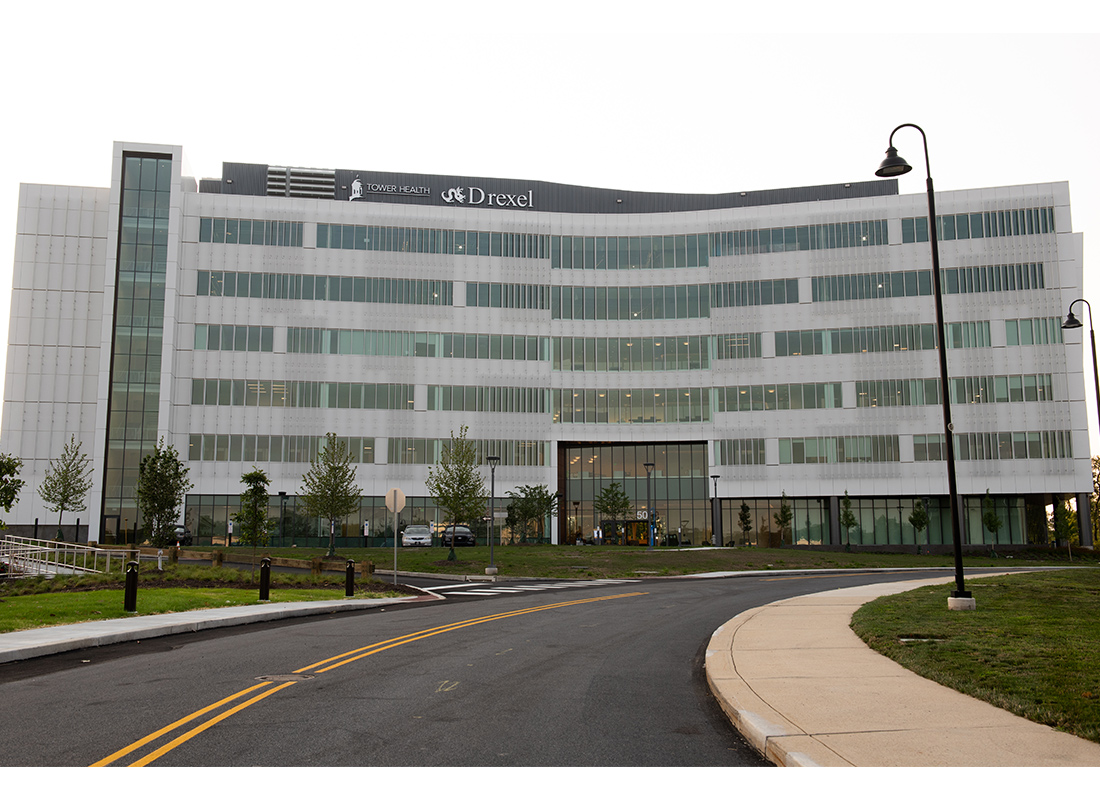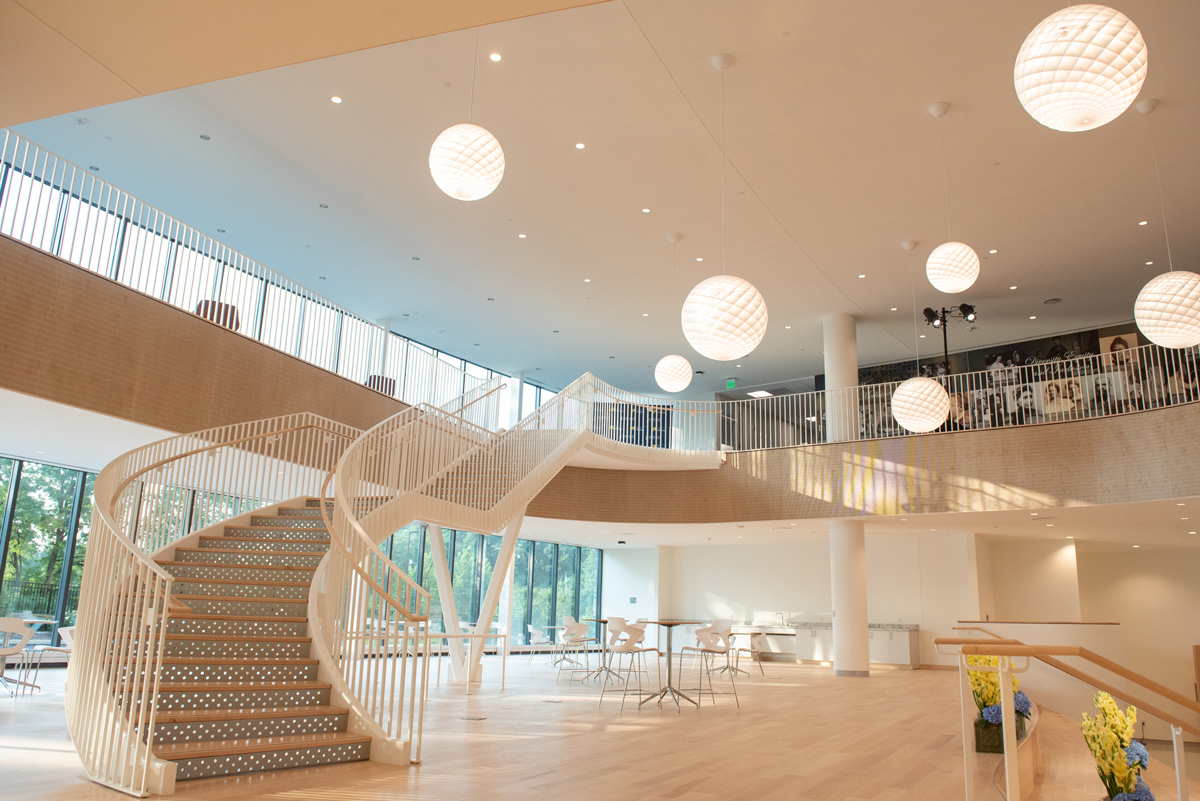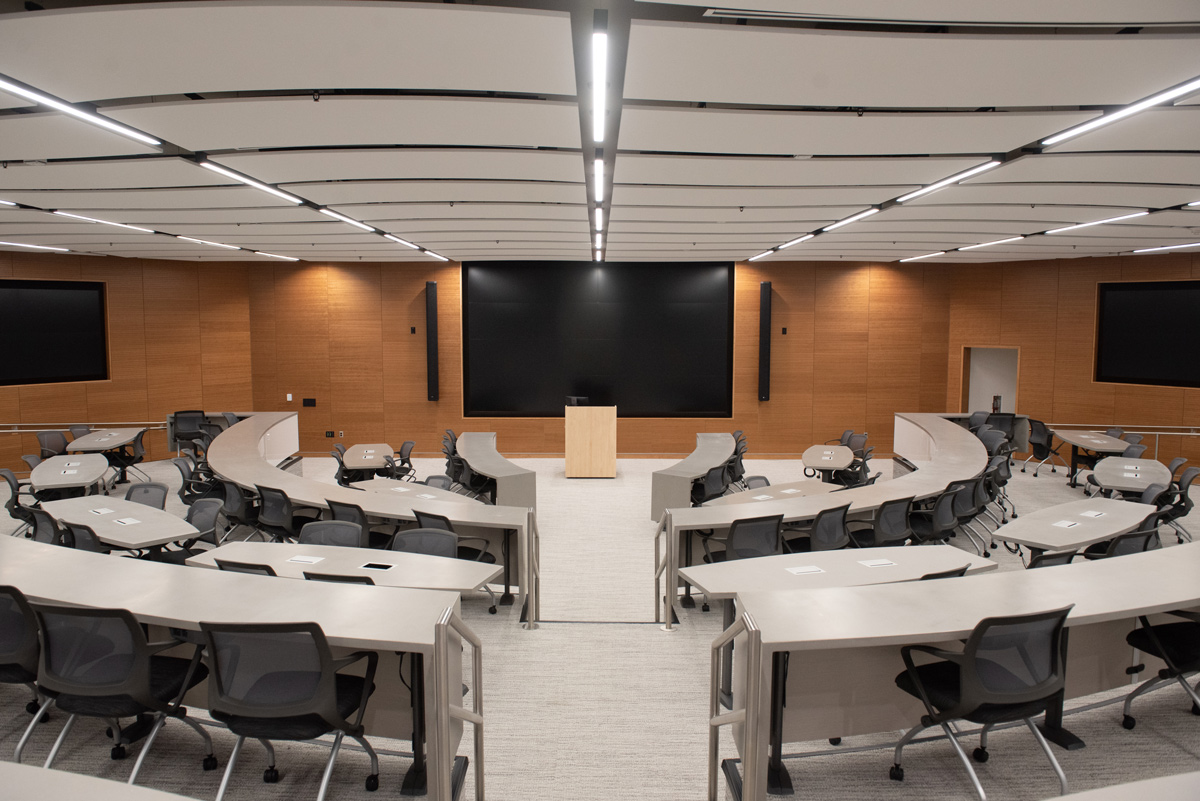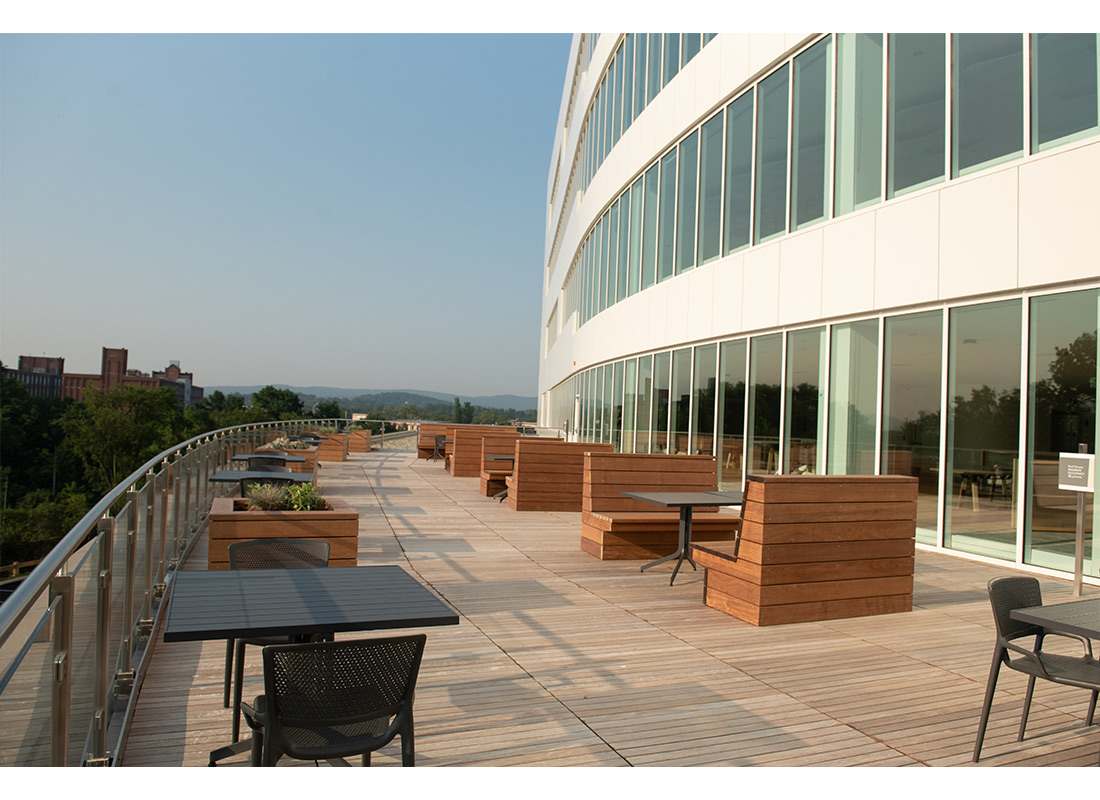 The College of Medicine at Tower Health's four-story campus building includes state-of-the-art medical education technology, and its lecture halls, classrooms, and common spaces are built to promote collaborative work. The facility also has a fitness center, library, lounges, game room, and café space to enhance student wellness.
Students will work together to connect basic science concepts to medical cases, symptoms, and disease presentation in the first-floor bioskills laboratory, and practice crucial skills in the adjacent anatomy laboratory.
On the upper floors, future physicians will hone their diagnostic and interpersonal communication techniques in simulated hospital settings. Students practice medical interviewing, physical exams and patient counseling with standardized patients, who are trained to portray scenarios and specific medical conditions.
UGI Energy Services
As the original Dye House for The Knitting Mills, the UGI building encompasses a total renovation of the 146,324 SF 5-Story Textile Building into Class A Corporate HQ and Operations Center. UGI's decision to locate its regional HQ set the stage for a new round of development and innovation at The Knitting Mills.
TELEFLEX
Teleflex made a strategic decision to stay in Wyomissing to capitalize on the existing talent base. The new facility functions as the Teleflex hub for medical research and design.
Wyeth Pharmaceuticals
Equus delivered two Class-A quality buildings in twelve months as an integral part of the Wyeth Pharmaceuticals relocation to a new headquarters site in Collegeville, Pennsylvania. To streamline construction, we preordered steel and brick panel fabrication for the building's envelope. The brick panels were manufactured at the same time as the structural steel so that both were ready for delivery to the site within three months of when construction commenced.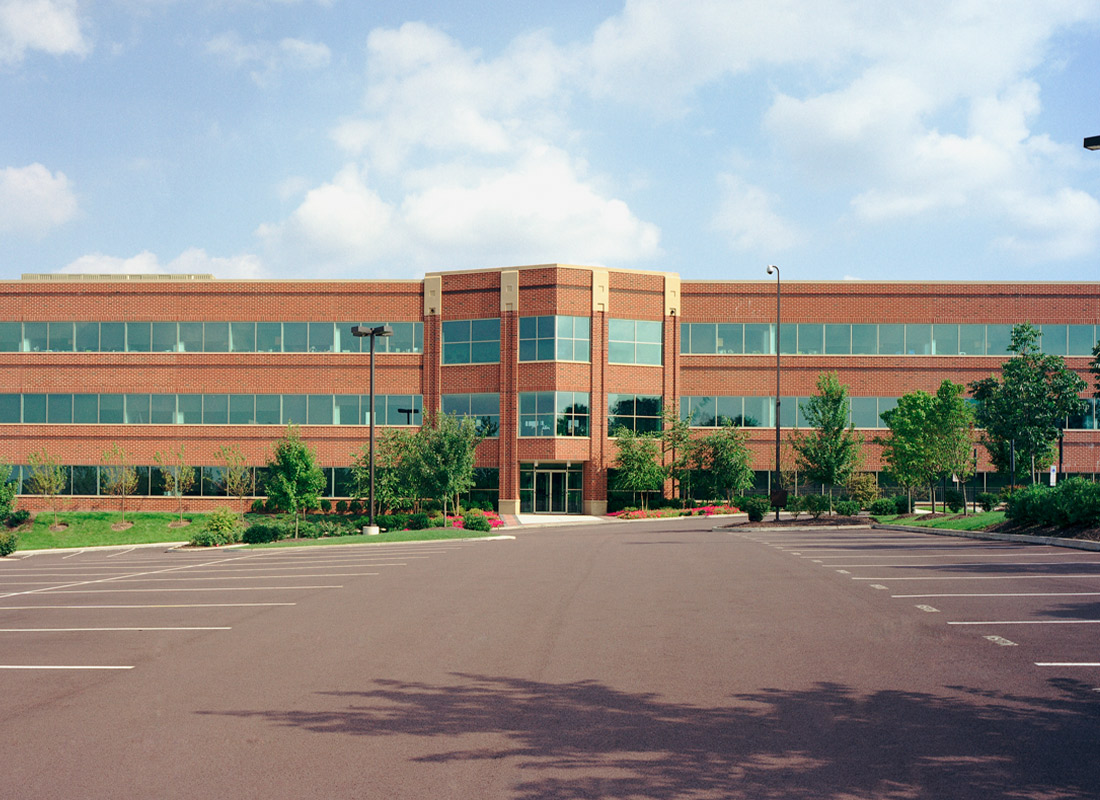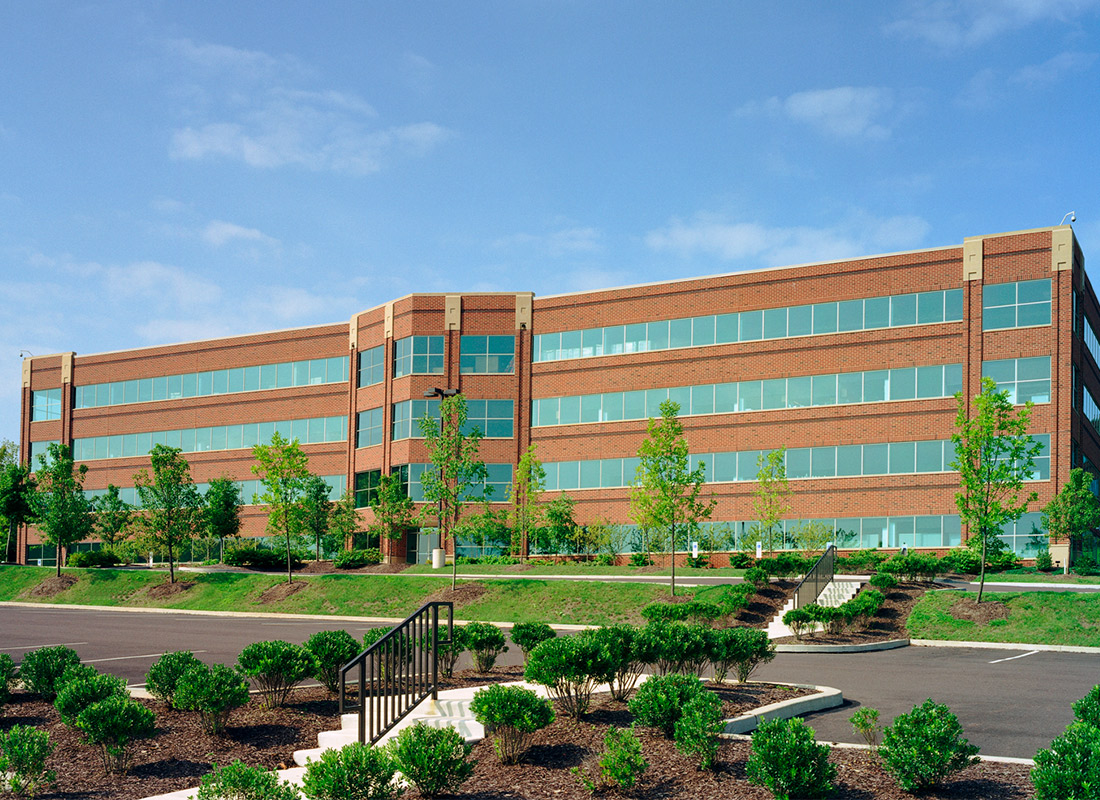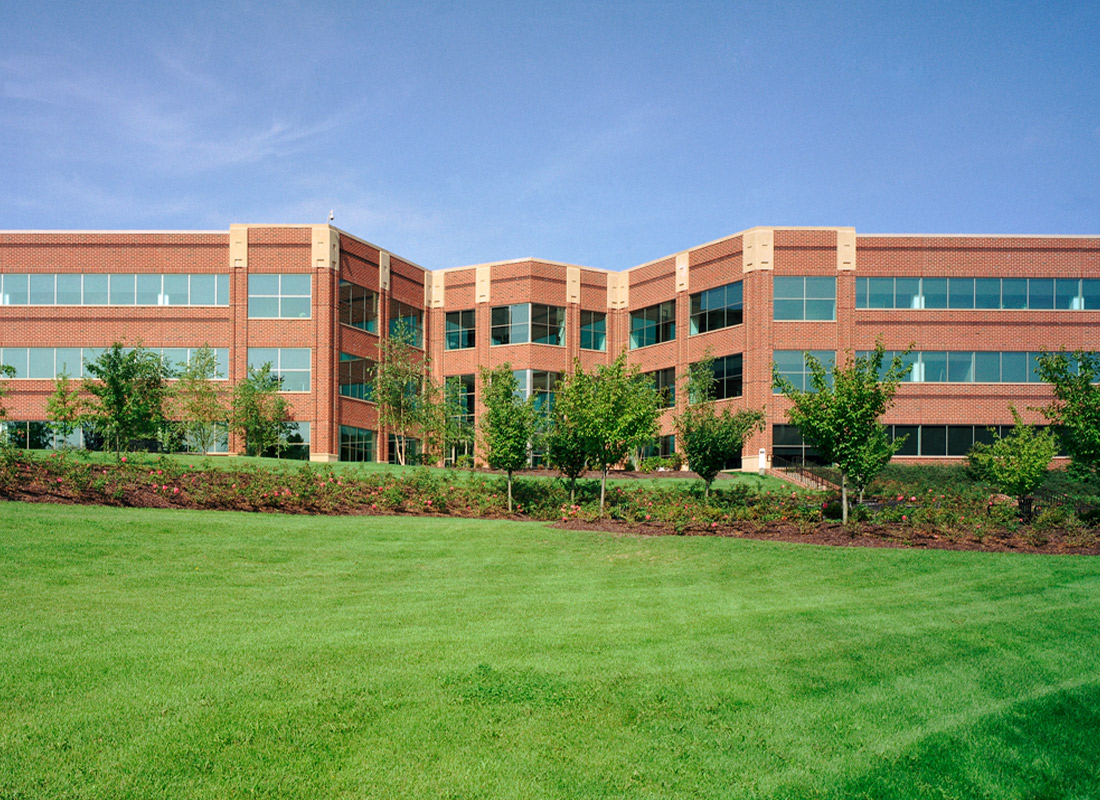 In 2003 Wyeth called upon Equus Development (then BPG Development Co) to solve a critical shortage of office space within a crucial time frame. We are proud to have designed, developed and delivered 183,363 square feet of class A Build-to-Suit space for Wyeth in a period of only twelve months. By offering the ability to deliver high-quality facilities at Wyeth's Headquarters Campus in Collegeville, PA, Equus provided Wyeth with the flexibility to expand and contract its operations as business needs require. By leasing office space as opposed to developing and owning it directly, Wyeth achieved its expansion requirements while avoiding any impact on capital reserves which remained available for use in its core business.
BPG Development (now Equus Development Co) delivered Highview I and II, totaling 183,363 square feet, to Wyeth Pharmaceuticals under a ten year build-to-suit lease transaction during the second quarter 2003. The three and four story Class A office buildings are situated within Providence Corporate Center near the intersection of Route 29 and 422 in Collegeville, Pennsylvania. Construction was completed in just nine months and within one year of lease execution despite the unusually harsh winter conditions and compressed timeframe. The firm fostered an environment for team work by managing the flow of information between the architect, engineer, general contractor and Wyeth's project manager and created an atmosphere in which critical decisions could be made quickly and efficiently. In order to streamline the construction, BPG Development preordered steel and brick panel fabrication for the building's envelope. The brick panels were manufactured at the same time as the structural steel so that both were ready for delivery to the site within three months of when construction commenced in July 2002. In April 2003, Highview I, a three-story 78,000 square foot building, was delivered to Wyeth. Delivery of Highivew II, a four-story 105,000 square foot building, followed in June. Reflecting on the project, Patrick Branin, assistant vice president of real estate for Wyeth, commented, "This was a fast track project that required maximum coordination and efficiency of execution between Wyeth and BPG to meet the target date for occupancy. It was a pleasure to work with Steve Spaeder and his experienced team of development professionals throughout the whole process inclusive of lease negotiation, base building design revisions to accommodate Wyeth, and tenant fit-out design and construction. BPG/ Equus delivered two Class-A quality buildings that became an integral part of the Wyeth Pharmaceuticals headquarters site in Collegeville, Pennsylvania."
DAIMLER CHRYSLER
The building is located within New Britain Corporate Center in Chalfont, Bucks County. New Britain Corporate Center is a 62-acre corporate campus situated at the intersection of Route 202 and County Line Road in Chalfont, Pennsylvania. The campus is planned for the development of up to 465,000 square feet of office space. Presently, one 50,000 square foot two-story office building exists on the site. Two additional 50,000 square foot pad sites are available for lease in the center.
Equus Headquarters
After more than 30 years in Center City Philadelphia, Equus Capital Partners relocated their corporate headquarters to Ellis Preserve in Newtown Square, PA. in the Spring of 2019. Designed in the spirit of a "gentleman's barn", the new 42,000 SF building evokes the Equus branding of a thoroughbred horse.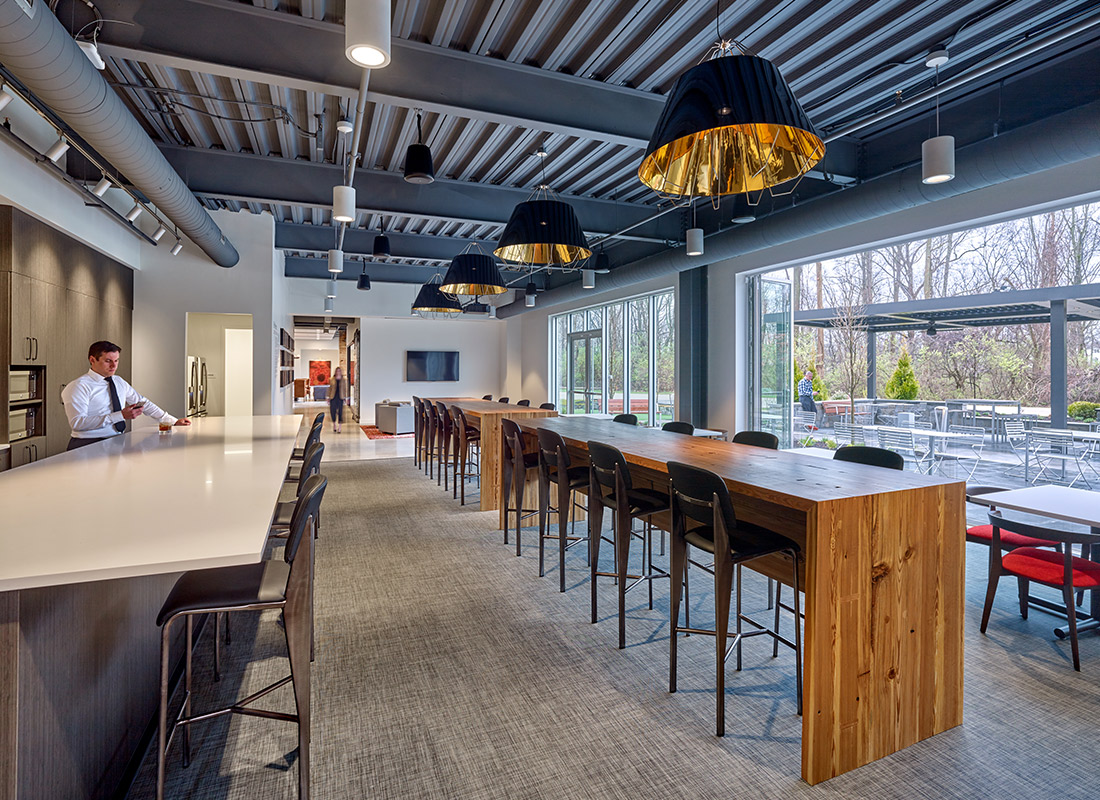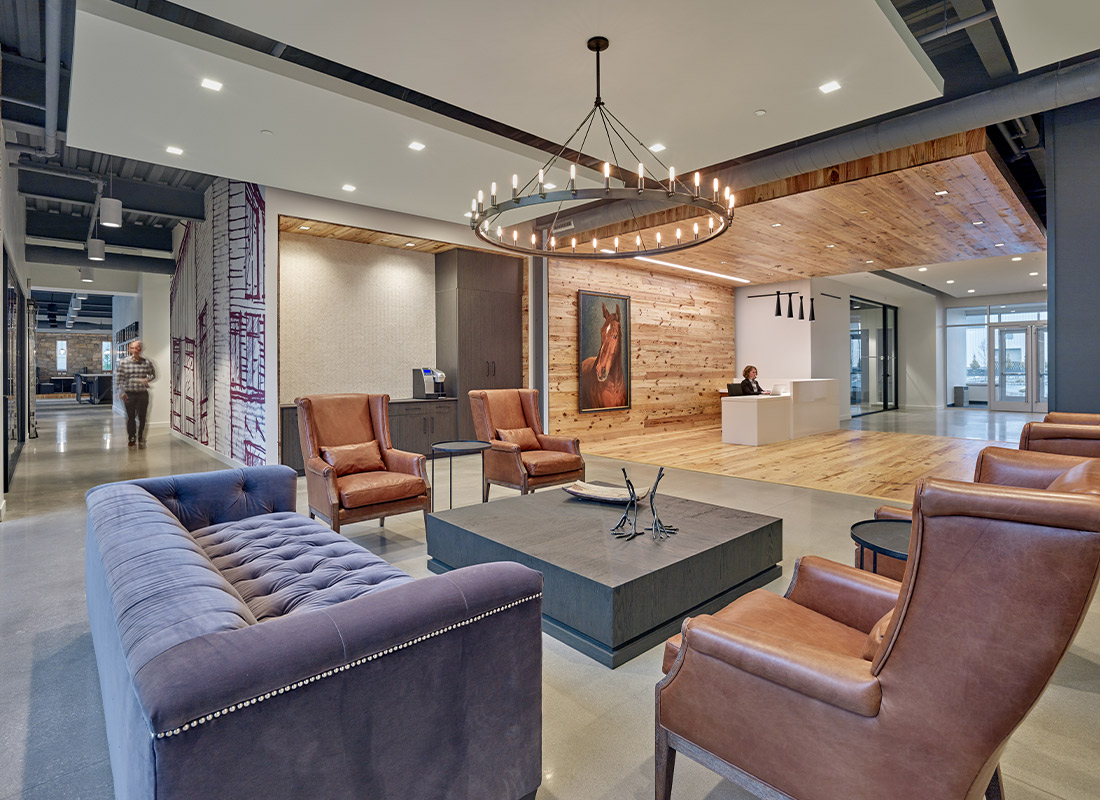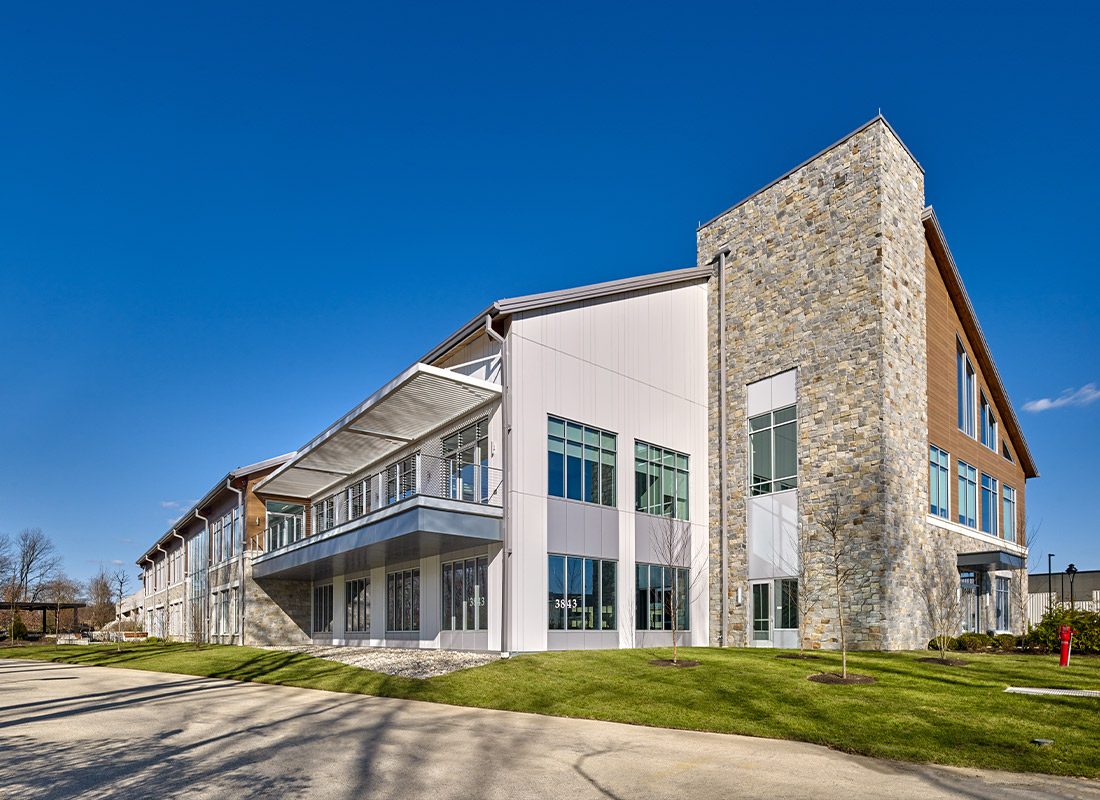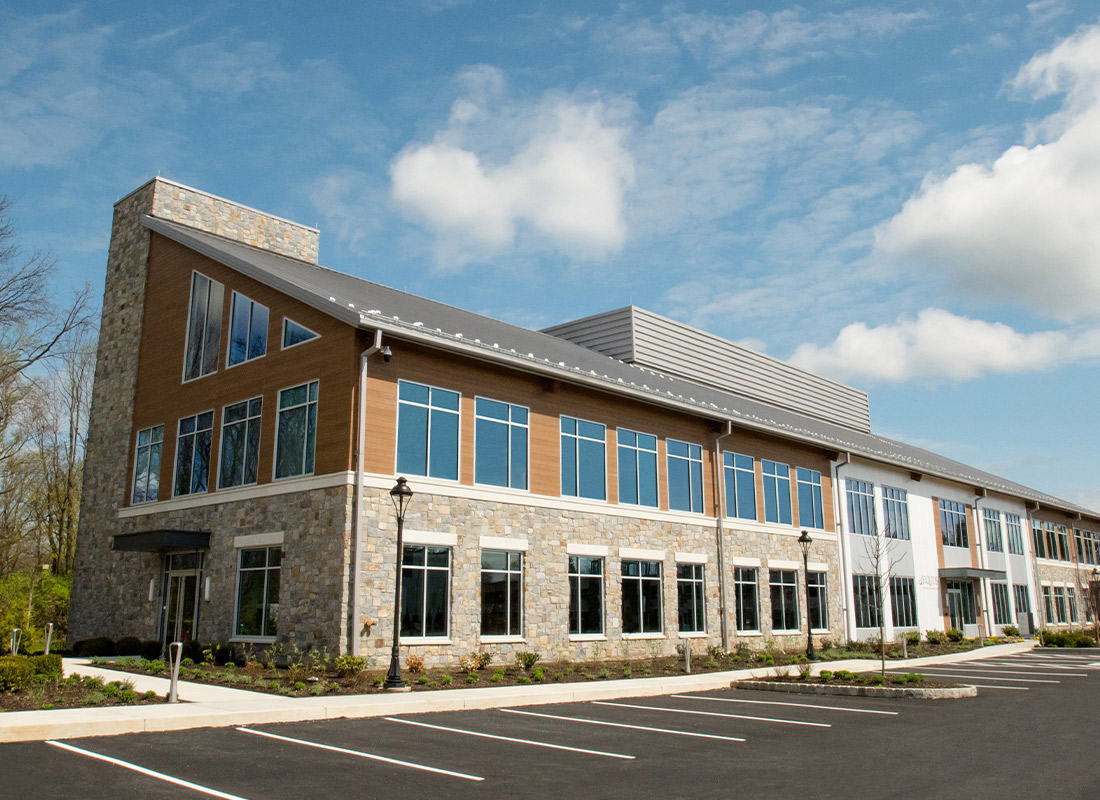 Artifacts from Ellis Preserve's history along with past and current Equus development projects have been artfully displayed throughout the building in a descriptive motif. Each artifact is accompanied by a story panel to explain its significance.
Constructed largely of reclaimed wood and other materials from Equus' Berkshire Knitting Mills project in Wyomissing PA, the Equus Headquarters is a model example of how Sustainability blends with new construction. Equipped with full LED lighting and high efficiency HVAC systems, the building minimizes carbon emissions.
In moving to Ellis Preserve, Equus sought for its staff of real estate professionals to experience first-hand the unique Ellis Preserve Live-Work-Play environment and its abundant package of amenities.  Ellis Preserve is Equus' "Real Estate Laboratory" where every discipline in real estate — Historic Preservation, new development of office, retail, hotel, and residential projects, repositioning of functionally obsolete office, lab and industrial buildings and preservation of open space is practiced.